Trish Stratus Says Victoria Doesn't Get Enough Credit, Should Be In WWE Hall Of Fame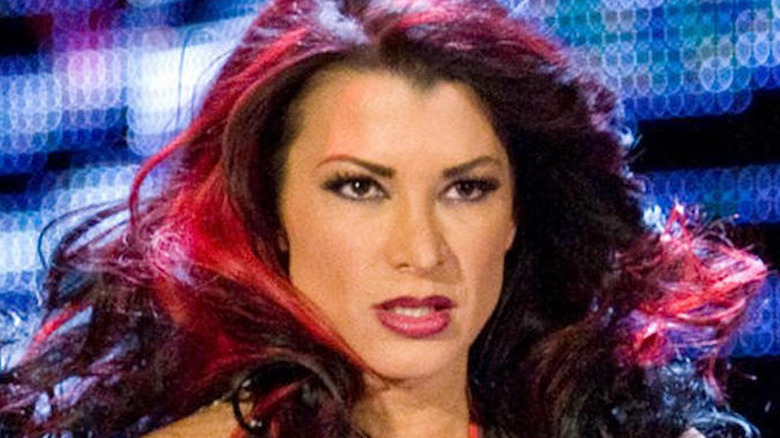 WWE
Women's wrestling has come a long way since the Divas era of WWE. However, as people like Beth Phoenix, Molly Holly, and Ivory are finally getting their roses, many people including multi-time champion Trish Stratus believe that Victoria should be getting hers as well.
After proclaiming that she is the primary reason for the Women's evolution in WWE this past Monday on "WWE Raw," Stratus gave a little credit to one of her former colleagues. During an appearance on After The Bell, the WWE Hall of Famer shared that Victoria (aka Lisa Marie Varon or TNA's Tara) should be getting much more credit than she currently gets for her role in women's wrestling history.
"Victoria was there... at that moment where we turned the corner for women's wrestling," Stratus said. "Now that this is an acceptable part of the show, we're going to take it to another level... We're going to do stuff that you didn't see the women do. And, gosh, we killed our bodies doing it. I find it so crazy that she's so underrated and under-recognized. How many times are we going to have a Hall of Fame [ceremony and not include her]? I love Torrie Wilson and Stacy Keibler, but I'd like to see a wrestler get put in the Hall of Fame next, like Victoria. It would be great, but maybe I'm crazy."
Stratus isn't the only pioneer of WWE's women's division to echo these sentiments. Mickie James believes that Victoria a Hall of Fame induction, as do many wrestling fans.
If you use any quotes from this article, please credit After the Bell with an h/t to Wrestling INC.