Recent Injury Suffered By Kevin Owens At WWE Live Event Not Believed To Be Serious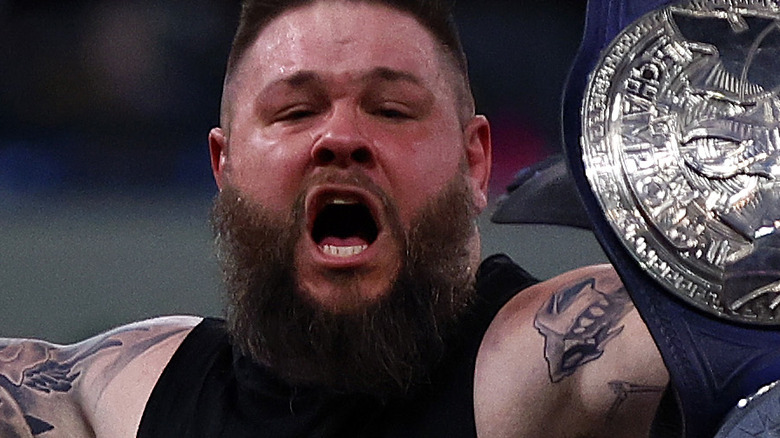 Ronald Martinez/Getty Images
Kevin Owens wasn't operating at full strength recently for a couple of shows through the Midwest. However, for anyone concerned that Owens might be dealing with an ailment that could sideline for a bit, fear not. It appears he's doing okay.
During a live event Saturday night in Fort Wayne, Indiana, he appeared to tweak his ankle during a defense of the Undisputed WWE Tag Team Championship with Sami Zayn against the Usos. He was seen limping and still had a bit of a hitch in his step during a run-in save during the main event between Cody Rhodes and Solo Sikoa. However, by the next night in Toledo, Ohio, Owens seemed to be operating without impediment. According to "Wrestling Observer Radio," he did the same match and run-in, minus the limp.
While those in attendance at WWE's latest live events are getting an early taste of a WrestleMania 39 rematch between Kevin Owens and Sami Zayn vs. The Usos, we'll be getting one on TV this Friday night on "WWE SmackDown." Regardless of the outcome, the warring sides will take their rivalry to Puerto Rico in early-May for Backlash with Zayn and Owens partnering up with Matt Riddle for six-man tag action against the Usos and fellow Bloodline family Solo Sikoa.
Owens' issues with The Bloodline appear to be far from over, and luckily there is nothing lingering from this weekend to slow down any of its progression forward with a couple of big matches on tap for the weeks ahead.