Update On How Mercedes Mone Has Been Received Backstage In Stardom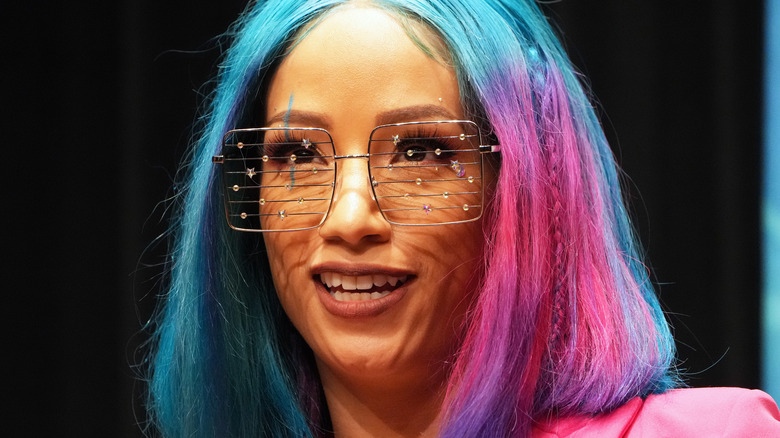 Etsuo Hara/Getty Images
Ever since the former Sasha Banks re-emerged as Mercedes Mone at NJPW Wrestle Kingdom on January 4, she seemed intent on making a statement with her first major promotion run outside of her decade in WWE. This run was about proving that she was every bit as good in the ring as the best female wrestlers in a country that historically has the highest level of women's wrestling. 
Mone recently lost the IWGP Women's Championship to Mayu Iwatani at Stardom All Star Queendom, and Dave Meltzer has reported on "Wrestling Observer Radio" that Mone's sincerity has been on display to the rest of the locker room, who have apparently taken a shine to her.
"She was very well-received backstage," Meltzer explained. "She had done the angle on the show in Yoyogi gym a week or two ago, and that was actually the first Stardom show she appeared at, where she dropped to Mayu. I've heard nothing but good. She's really trying to fit in, no complaints about doing the job here, no 'big league' or whatever. 
"A lot of the time when American stars come to Japan, they act like they're big stars. Less now, but in the old days, it was pretty prevalent, and she had none of that. She's worldwide more famous than any of these women, but she did not come across like that at all [in the locker room]."
Meltzer had previously reported that Mone signed a contract extension with NJPW and Stardom parent company Bushiroad before dropping her title to Iwatani, though the title change was apparently decided before that. Her next appearance will be on May 21 at NJPW Resurgence in Long Beach, California.