Xavier Woods Issues Warning To Current Champions Ahead Of WWE Draft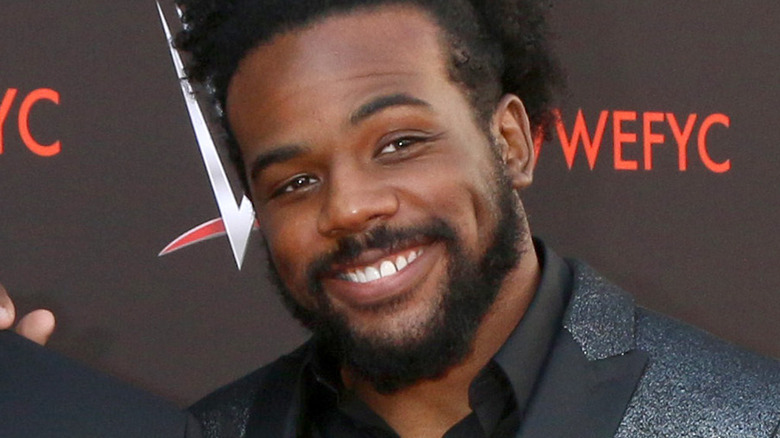 Kathy Hutchins/Shutterstock
Former King of The Ring tournament winner Xavier Woods has had a number of matches against titleholders in WWE. The multi-time tag team champion took to Twitter to remind fans of his growing resume of high-level singles matches over the past year or so.
"Last Friday night on 'SmackDown' I had a match for the Intercontinental Championship with 'The Ring General' GUNTHER," Woods began, noting that he lost the bout. "Do I want another shot? Of course. Am I going to get another shot? I have no idea but that's not due to lack of skill or effort."
Woods says that not knowing which brand he or Kofi Kingston will be on after the WWE Draft begins on this Friday's edition of "SmackDown."
"One good thing that came out of last Friday was I had the chance to remind each and every member of the WWE Universe that I have the ability to go toe-to-toe with any of our champions."
Woods recounted wrestling the current Undisputed WWE Tag Team Champions Sami Zayn and Kevin Owens, his match with Intercontinental Champion GUNTHER, and his match against Undisputed WWE Universal Champion Roman Reigns, though he noted he's never faced United States Champion Austin Theory.
"And don't even get me started on the fact that Triple H just unveiled a brand new heavyweight title, so what I'm trying to say is regardless if I end up on 'Raw' or 'SmackDown' Xavier Woods does have options, and I will become a singles champion."
Woods ended the video with a measured message for the WWE Universe.
"It might not be today, and it might not be tomorrow, but eventually Xavier Woods wins."