Nick Patrick Recalls WWE Meeting Where Vince McMahon Gave John Cena 'The Green Light'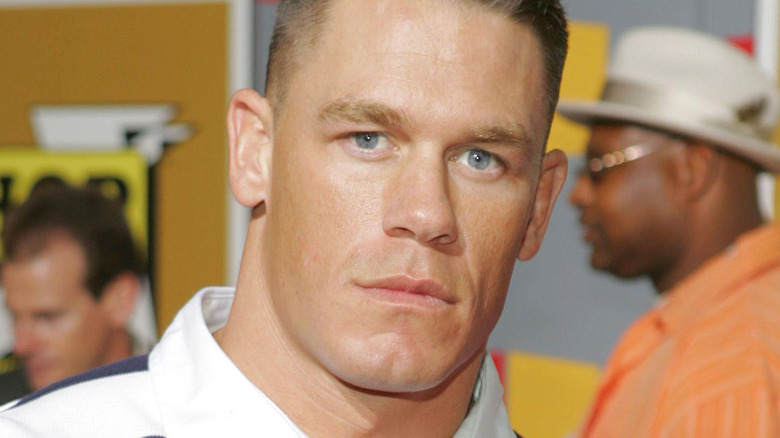 Everett Collection/Shutterstock
Between WCW and WWE, former referee Nick Patrick has seen a lot of history, and been a part of a lot of history. The infamous NWO-aligned referee was the center of a "Monday Mailbag" on AdFreeShows. According to Patrick, his duties as the senior referee on "WWE SmackDown" led to him sitting in on some important production meetings between Vince McMahon and the producers and writers.
"I was there at the [meeting] where Vince informed that John had been given the green light," Patrick explained. "I'd honestly never heard him make that kind of announcement about anyone else."
According to Patrick, he reffed many of Cena's matches with the rival that would cement him as a world champion, JBL.
"They had a big series of matches and that was [JBL's] job to groom Cena and perfect guy for it, man. [JBL] is one of my favorite big guys to work with."
According to Patrick, JBL could work new school and old school without missing a beat. Winning the WWE Title from JBL in 2005 led to a rapid ascent for John Cena, who reached a level of popularity that eventually found him at the door of Hollywood. The multi-time world champion is now a bonafide star of film and television, starring not only in the "Peacemaker" television series but soon Cena will appear in the film "Barbie," as a mermaid lover to Dua Lipa's character. He last wrestled for WWE in a losing effort against WWE United States Champion Austin Theory at WrestleMania 39.
If you use any of the quotes in this article, please credit "Monday Mailbag" with an h/t to Wrestling Inc. for the transcription.