Jim Ross Reveals How He Would Have Handled The Fallout From AEW All Out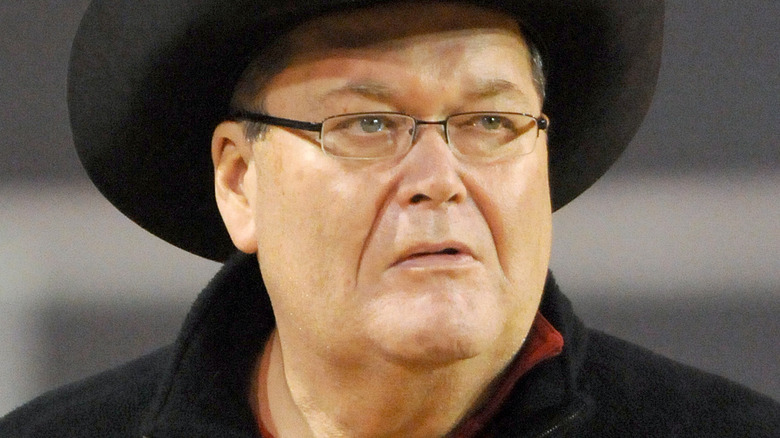 Jackson Laizure/Getty Images
The further AEW gets from the events of All Out 2022, the harder it will be to repair the wounds created by that night's post-show media scrum and backstage brawl, according to WWE Hall of Famer and AEW broadcaster Jim Ross.
"My protocol would be to get all involved parties in a room and settle it," he said on the latest "Grillin' JR" after co-host Conrad Thompson asked him to address the situation based on his experience in WWE Talent Relations, "and quickly – as soon after it happened as you possibly could, and communicate, communicate, and that's hard to do sometimes when guys have their feelings hurt or their anger or they feel like they have an issue."
J.R. continued to stress the importance of communication.
"I'd say getting the crew together that's involved in this atrocity is what I'd try to accomplish, and talk it out," he continued. "Talk it out, and cooler heads should prevail, and communicate."
J.R. urged that it should be done while the incident is still "hot" or fresh in the minds of the people involved, and have them discuss it in a "civil and professional way." He believes that this approach can help keep cliques and factions from forming.
"When you leave, hopefully, you have a resolve, and hopefully you have people prioritizing the company first."
Almost everyone involved in the brawl after All Out has returned to AEW programming, except for CM Punk, who despite being under contract with AEW has not been involved in the company since the September incident, and was even backstage before Monday's edition of "WWE Raw."
If you use any of the quotes in this article, please credit "Grillin' JR" with an h/t to Wrestling Inc. for the transcription.