Jerry Springer Dead, Guest Host Of WWE Raw & Too Hot For TV Dies At 79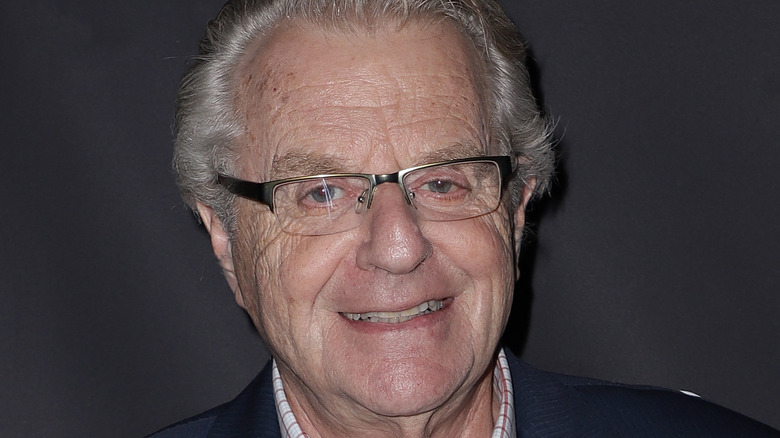 John Parra/Getty Images
Renowned TV host Jerry Springer has passed away at the age of 79, reportedly after being diagnosed with pancreatic cancer a few months ago (via TMZ). In addition to his famed role as the host of "The Jerry Springer Show," Springer served as a guest host for "WWE Raw" back in 2010 and moderated an "intervention" between the Bella Twins in 2014. The former politician also hosted "Too Hot For TV," a WWE Network series that highlighted some of the company's most controversial moments and storylines from over the years.
In addition to his onscreen roles for WWE, Springer and his daytime TV show partially inspired WWE's "Attitude Era," with Vince McMahon even namechecking Springer during an infamous 1997 promo ushering in the new style. With an emphasis on interpersonal controversy, outlandish personalities, and often adult-oriented themes, the influence of "The Jerry Springer Show" on WWE's programming in the late 1990s and early 2000s is clear as can be.
Prior to his television career, Springer was heavily involved in politics. He started out his career as an advisor to Robert F. Kennedy during his presidential campaign, and eventually ran for Congress himself. Though his congressional campaign failed, Springer was elected to the Cincinnati city council at the age of 27, and he successfully ran for mayor of Cincinnati in 1977. Following an unsuccessful attempt to become the Governor of Ohio, Springer made the move into TV, starting up the daytime talk show that would eventually turn him into a household name nationwide. 
The staff at Wrestling Inc. sends their condolences and thoughts to Springer's family and friends at this time.