Former WWE Star Victoria Says She Was Mistreated Backstage For Her Last Return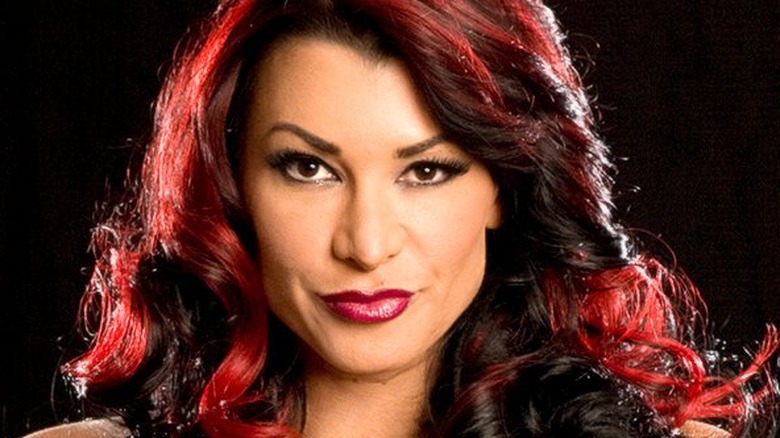 WWE
Former WWE Women's Champion Victoria has only wrestled twice since the start of the COVID-19 pandemic, but even with that limited schedule, it seems that one of them left a sour taste in her mouth. Recently,, she, Mickie James, and SoCal Val live streamed the recording of their "Grown Ass Women" podcast with Bully Ray as the guest, and a discussion of their relative demeanors led to Victoria chiming in about a negative experience she had semi-recently in WWE.
"I was treated like s**t when I came back to WWE backstage," she recalled, seemingly referring to the 2021 Royal Rumble appearance that served as her first match with the company since 2009. "And I was like 'You know what? How I got treated by some of the people? I will never treat a human like that. Ever.' I'm gonna be the welcoming arm, like 'Hey! Welcome to [insert promotion name]!' If they last two days? OK, they last two days, they're not gonna last very long. But who are they gonna say [they want to work with]? They're gonna say 'I want to work with [me].'" She did not get into any specifics of what happened during the incident she's discussing.
Victoria drew the 10th spot in the 2021 women's Royal Rumble, which was held in front of no fans in the WWE Thunderdome. She did not eliminate any other wrestlers during her roughly seven minute stint in the match, and was eliminated fifth, being tossed out by Shayna Baszler. Her only match since then came this past January, where she appeared for Impact Wrestling as Gisele Shaw's tag team partner in a losing effort against then-Knockouts Tag Team Champions Taya Valkyrie and Jessicka [Havok].
If you use any of the quotes in this article, please credit "Grown Ass Women" and provide a h/t to Wrestling Inc. for the transcription.