Booker T Comments On Re-Introduction Of WWE World Heavyweight Championship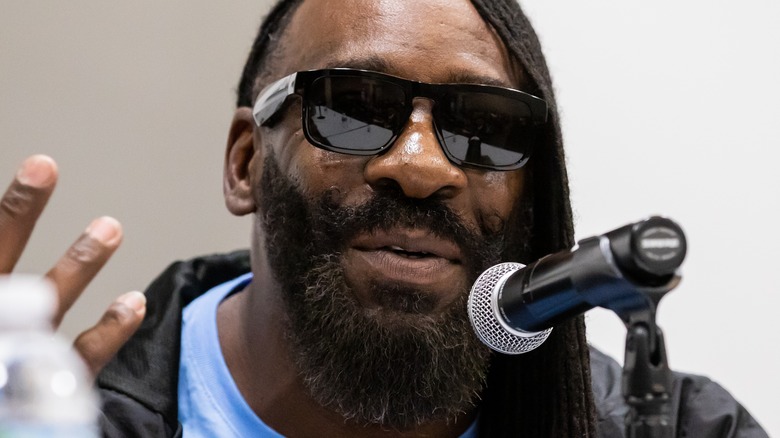 Brandon Nagy/Shutterstock
The recent revival of the WWE World Heavyweight Championship has struck up some heavy discussion within the professional wrestling world. While some view it as a chance to elevate superstars outside of Roman Reigns, others are concerned the title may come across as a consolation prize, or a "dilution" to the contenders of the company's mid-card titles, such as the United States and Intercontinental Championships.
WWE Hall of Famer Booker T happens to fall into the first category. "I just think the belt opens up a lot of doors for a lot of talent on the roster, and I think those doors need to be opened," he said on "The Hall of Fame" podcast.
CCO Paul "Triple H" Levesque previously announced that the new title will be crowned on May 27 at Night of Champions. As to who will claim the title, Booker T has a few possible options in mind, but one name sticks out the most. 
"Seth Rollins, as good as he is, he's been having to play second fiddle for quite some time because we got to get this guy over here his shine," Booker T said. "That's just the way the business always has been. And I give Seth Rollins big, big props [for] being able to stand in the background and say, 'Okay, let me just do some character building until my time comes back around.'"
Regarding the revamped design of the World Heavyweight Championship, Booker T said that it gave him a sense of nostalgia, as he once held the championship in 2006. The new title appears very similar to the original one, just with more flavor, according to him.
If you use any quotes from this interview, please credit "The Hall of Fame" with an h/t to Wrestling Inc. for the transcription.