Joey Janela And Enzo Amore Make Amends Years After Concert Confrontation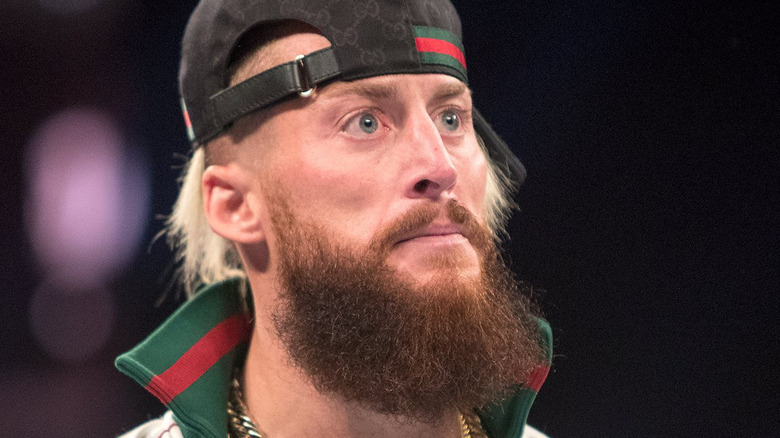 WWE
Real1, aka the former Enzo Amore, and Joey Janela have squashed their long-term beef, which began at a Blink-182 concert in 2019.
Janela took to Twitter on Thursday and posted a photo of him and Real1 shaking hands. The post was also accompanied by a second photo of Nas and Jay-Z famously ending their own historic feud onstage back in 2005.
— "The Bad Boy" Joey Janela (@JANELABABY) April 28, 2023
According to Fightful Select, Real1 and Janela both attended the recent New York Giants draft party at Metlife Stadium. The pair had mutual friends at the event, and their beef came to an end after Real1 approached Janela's table. "The Bad Boy" offered a handshake to Real1, and the rest is history. The report states that they thanked each other, and Real1 expressed gratitude to Janela for also squashing his issues with AEW star Big Bill, who's Real1's real-life friend and occasional tag team partner.
As previously mentioned, the wrestlers' beef started following an exchange at a concert. Real1 released a video of the incident afterward, which led to some back-and-forth between the pair on social media. Janela claimed that Real1 didn't release the full footage and described the experience as "the sh*ttiest fist fight of the year." Real1, meanwhile, said that a fist fight never occurred and that he instead slapped Janela's hands down. Reflecting on the fallout from the fight later on, Janela noted that it all began because he tried to say hello to the former WWE star at the concert, but Real1 took umbrage with him talking trash on social prior to the gig.