Corey Graves: New WWE World Heavyweight Champ Must Prove They're Equal To Roman Reigns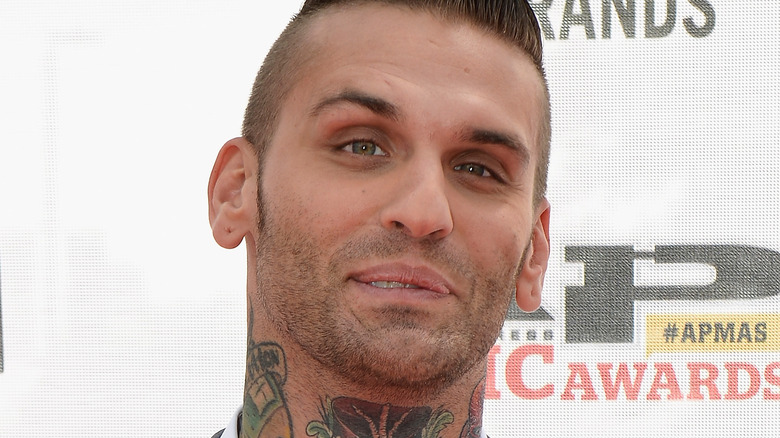 Duane Prokop/Getty Images
There has been plenty of discussion surrounding the establishment of another world championship in WWE and whether it could serve as a consolation prize for Cody Rhodes. Corey Graves weighed in with his thoughts on a recent episode of "WWE After The Bell" and dissected the workload that the new world champion will have for the foreseeable future.
"I think it's exciting to have that championship back because it gives 'Raw' and 'SmackDown' both the opportunity to identify themselves as separate, strong, complete brands," Graves said. He explained that he would bet money that Roman Reigns will be the first overall WWE Draft pick because he is a box office attraction and the dominant Universal Champion. And seeing as though Reigns may not lose his title anytime soon, the other brand now has a top championship to strive for.
"But with the introduction or reintroduction of the World Heavyweight Championship comes an epic workload," Graves explained. "Until somebody beats Roman Reigns, there will always be a perception that any other champion, any other superstar, is slightly less than. So the onus is on whoever becomes World Heavyweight Champion at Night of Champions to put in the work."
Graves noted that no matter whether it's Rhodes, Seth Rollins, Bobby Lashley, or anyone else, the real work begins once the new champion is crowned. The "Raw" announcer stated, "It is now on your shoulders to prove that you are not less than Roman Reigns, you are just different than Roman Reigns because you are on a different branded show." He then speculated that perhaps the new world champion will collide with Reigns at a marquee event down the line, but until then, that person has to become the "second face" of WWE.
If you use any quotes from this article, please credit "After The Bell" with a h/t to Wrestling Inc. for the transcription.