Liv Morgan And Raquel Rodriguez Discuss Their Experiences Of 'Draft Day' In WWE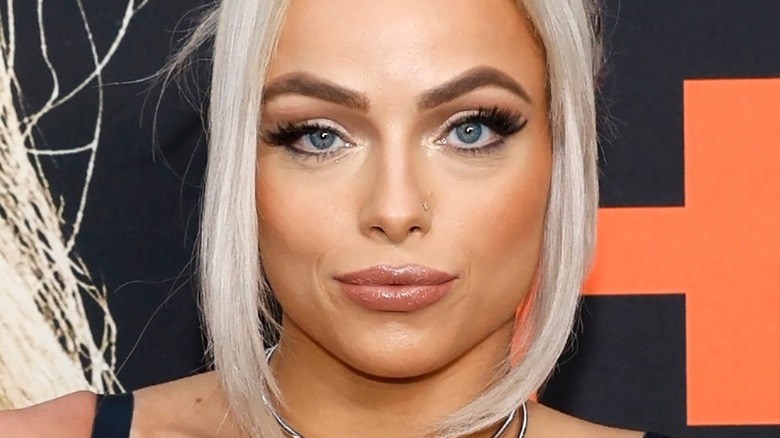 Ovidiu Hrubaru/Shutterstock
WWE's "draft day" is upon us as night one of the 2023 draft will commence tonight on "SmackDown" and then conclude on Monday's "Raw." Liv Morgan and Raquel Rodriguez recently appeared on "WWE After The Bell" and discussed what their experience has been like with brand changes in the past.
"It's a little bit hectic, it's chaotic," Morgan said. "Everybody's just kind of going with the flow. Some people might believe that we are privy to where we might be going, that we get told, and honestly we don't. We are spending that day just like everyone else wondering where we're going, speculating, hoping."
Morgan labeled the current "SmackDown" women's locker room as "tight knit," so some people, herself included, are sad and anxious that things are changing. On the flip side, Morgan and Rodriguez are both excited to see where they land as the current WWE Women's Tag Team Champions.
Rodriguez chimed in, "I think anything is possible at this point. Like Liv said, too, we're going to lose that camaraderie, but we've been going to both 'Raw' and 'SmackDown,' so I'm excited that we get to mix it up a little bit... I'm excited for whichever brand we go to."
Morgan, who has spent time on both brands over the years, has been a member of the "SmackDown" roster since last summer when she cashed in the Money in the Bank contract to capture the "SmackDown" Women's Championship for the first time. Meanwhile, Rodriguez was placed on "SmackDown" last April when being called up from "NXT."
If you use any quotes from this article, please credit "After The Bell" with a h/t to Wrestling Inc. for the transcription.