Rhea Ripley Threatens To Beat Up Ricochet & JD McDonagh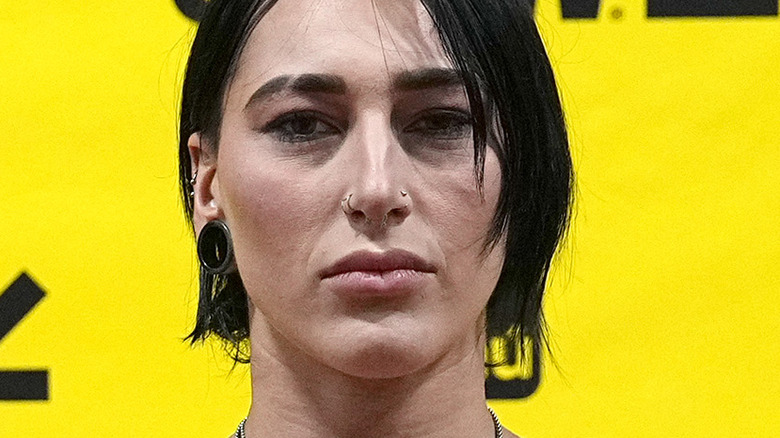 Stephen Olker/Getty Images
Certain things are guaranteed in life: death, taxes, and Rhea Ripley wanting to fight everyone in sight. 
It appears that the WWE Draft isn't going to be changing the latter as the WWE "SmackDown" Women's Champion took to Twitter and sent a warning to Ricochet and the newest member of the main roster — JD McDonagh. 
Ricochet warned McDonagh that he is going to beat him up, which led to Ripley claiming that, in fact, she plans on beating both of them up. It's a warning that the "One And Only" seemed to take heed to as he responded by making it clear he hopes he is going to stay on "SmackDown" to avoid it, highlighting what a threat she is.
McDonagh was officially moved up from "WWE NXT" to "WWE Raw" as part of the "SmackDown LowDown" show, and he already has targets on his back. However, even though Ricochet and Ripley are hoping to get their hands on him neither of them have been drafted yet and they could end up on the blue brand. Ripley already holds the Women's Championship that is specific to that brand, but after Bianca Belair was moved over to the blue brand as WWE "Raw" Women's Champion, there could be a conflict.
However, should The Judgment Day star remain on the red brand, then everyone could be on notice as Ripley has had no problem getting into physical exchanges with male talent. She has teased the idea of fighting Solo Sikoa while Ripley has had physical altercations with the likes of Rey Mysterio and Luke Gallows while she had an official intergender match against Akira Tozawa.