Kevin Nash Announces New Website For Kliq This Podcast, Leaving AdFreeShows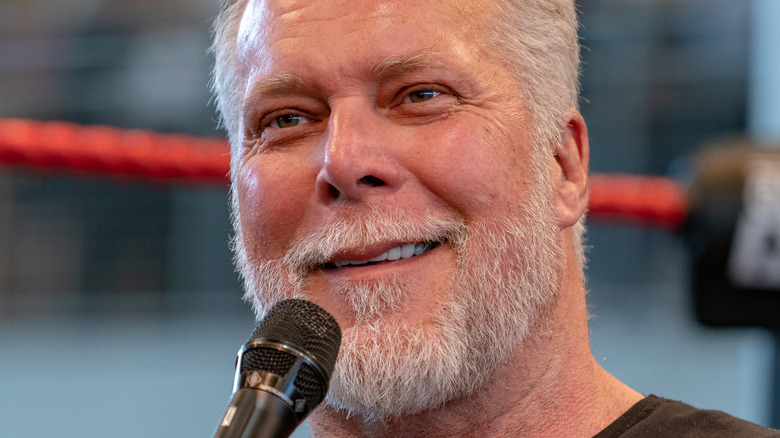 Markus Wissmann/Shutterstock
It's been nearly a year since Kevin Nash launched the "Kliq This" podcast, and a major change is now in store for the show. As announced on today's episode, "Kliq This" is leaving the AdFreeShows network and forging out on its own, with a BrandArmy page opening up that allows fans to subscribe. There are currently two tiers of "Kliq This TV" for listeners to choose from: a free membership that offers early access to episodes, and a tier that costs $9.99 each month.
The upgraded tier will allow fans to sit in live while Nash and his co-host Sean Oliver record each episode, as well as gain access to behind-the-scenes elements such as pre-show meetings between Nash and the show's producers. Additionally, there will be a monthly "Nash and Friends" livestream for subscribers only, with Nash hosting a watch-along of throwback wrestling matches alongside guests from within the wrestling industry. Nash assured listeners that they'd be bringing in guests to the regular podcast as well, and the retired wrestler stated he has more ideas in the tank to keep things interesting as the podcast moves forward.
In addition to earlier access to new episodes, the free "Kliq This TV" membership will make sure subscribers hear about new merch and live show ticket sales before anyone else. Those on the paid tier will get podcast episodes without commercials, similar to AdFreeShows. "Kliq This TV" is live as of today, and Nash stated that they'll begin announcing guests for the "Nash and Friends" stream starting next week.