Leva Bates Reveals Apparent Departure From AEW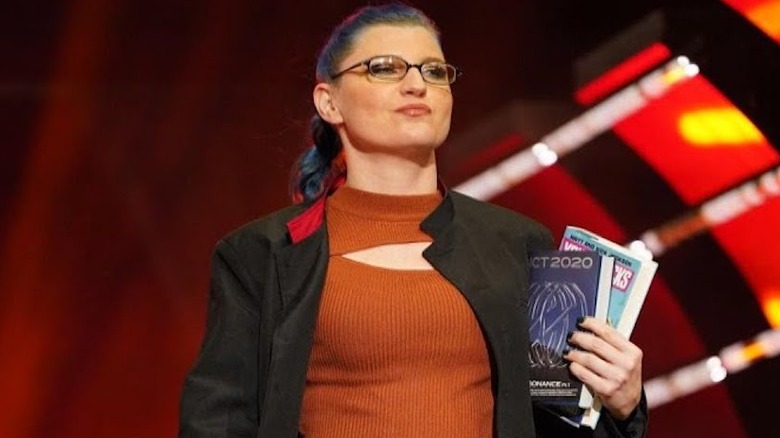 AEW
After working with the company since before the first show opened its doors to the public, Leva Bates has announced her apparent departure from All Elite Wrestling. 
The 16-year veteran once known as the "Queen of Cosplay" joined the company in 2019 as a wrestler and in a backstage capacity. Making her debut at Fyter Fest, she was known in the ring as "The Librarian" and was paired with another "Librarian" Peter Avalon. The two characters originally appeared on the "Being the Elite" YouTube show before spinning out into a storyline on "Dark" and "Dark: Elevation." Behind the scenes, Bates was a jill of all trades for multiple departments, including makeup, wardrobe, and public relations, which involved working closely with the female-centric fan community Heels. While it wasn't clear whether one or both of her contracts has expired, Bates shared a message of gratitude on her Twitter and Facebook pages as she reflected on her time at AEW. 
"I appreciate and love all the crew, staff, and talent; I will cherish all our memories together," Bates wrote. "I've given my time, my focus, and my effort to the company, but now I've got to focus on myself, my future, and my career. I hope you all, my friends, fans, and loved ones, stay with me through this next chapter of my journey."
Bates didn't share any future bookings or a list of potential opponents in this post, but she is scheduled to appear at GalaxyCon in Raleigh, North Carolina from July 27-30. In the meantime, it's possible that she may reveal her next steps on an upcoming Twitch stream.