Mike Chioda Says There's No Way Shane McMahon Has Wrestled His Last WWE Match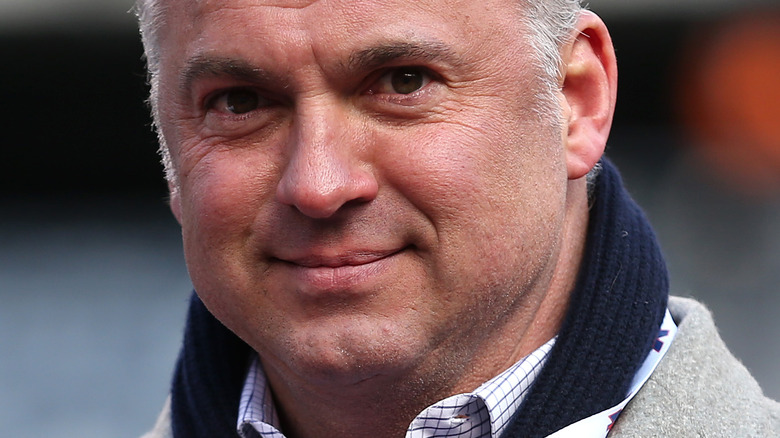 Michael Owens/Getty Images
Shane McMahon suffered a torn quadriceps injury at WrestleMania 39, but former WWE referee Mike Chioda believes that the 53-year-old will return to the ring at some point.
On the latest episode of Monday Mailbag, Chioda was asked if he thinks McMahon will hang up his boots following the setback, and the veteran referee noted that McMahon is already on the road to recovery. "Shane O'Mac will be back in that ring, brother. He's working out hard right now. He's gonna be back. I wish him a speedy recovery."
McMahon was scheduled to face The Miz in an impromptu match at WrestleMania 39, only to hurt himself while performing a leapfrog maneuver at the beginning of the bout. This led to the event's host, Snoop Dogg, attacking Miz and delivering his version of The People's Elbow in order to save the segment. Since the injury occurred, McMahon has shared rehab workout videos on social media, suggesting that his recovery process is going well. 
During the podcast, Chioda also discussed his own reaction to seeing McMahon's injury. He recalled feeling happy as the 53-year-old made his way to the ring, and then it all went south. Furthermore, he knew that McMahon was injured as soon as he landed as he wouldn't just return for WrestleMania and not make the most of it. "I felt bad and I seen he couldn't get back up. I said, 'No, this is not a work.' He wouldn't come back and... I just wish him a speedy recovery and all of the best."
If you use any quotes from this podcast, please credit Monday Mailbag with an h/t to Wrestling INC. for the transcription.