Santos Escobar Calls Bad Bunny A True WWE Superstar, Not Just A Recording Artist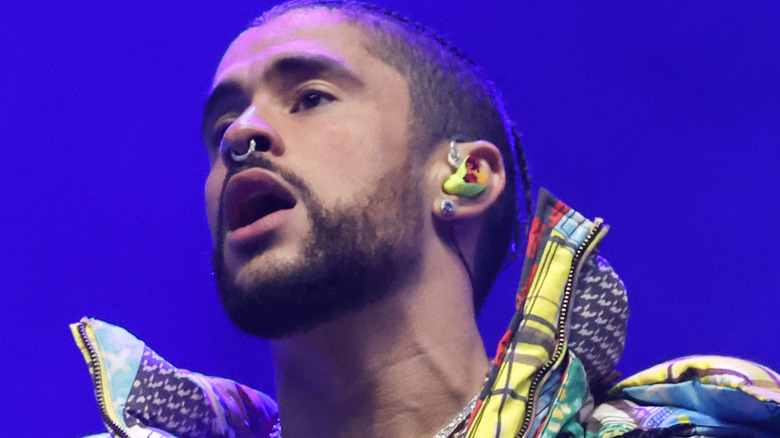 Frazer Harrison/Getty Images
Bad Bunny's upcoming "San Juan Street Fight" with Damian Priest has quickly become one of the most hotly anticipated match-ups for WWE's BackLash premium live event. Such anticipation seems unsurprising to the Latino World Order's Santos Escobar, who commented on the Grammy Award-winning star's WWE success during an interview on the "Under the Ring" podcast.
"Everyone says Bad Bunny is this recording artist and multi-Grammy winner. He's none of that to me. He's a WWE Superstar. He has shown respect, commitment, love, admiration to what we do. The only way I can repay to that is with respect," Escobar said. "He earned his way into the WWE ring and I think he's got the most difficult task in his WWE career next Saturday when he faces Damian Priest. I faced Damian Priest on several occasions and it won't be easy, but I'm sure that Bad Bunny is going to have everything he needs to defeat Damian Priest."
Escobar went on to comment on Priest's path in WWE following his team up with Bad Bunny at WrestleMania 37 against The Miz and John Morrison. He said he thinks Priest is on the "wrong side of history" and that he should have been a part of the LWO. He added that he doesn't even know what The Judgment Day represents.
As for possible interference from Priest's Judgment Day compatriots in his match with Bad Bunny, Escobar kept it simple, "let's just say Judgment Day decides to show up, LWO is going to be there."