AEW's Anna Jay Talks Learning From Chris Jericho, Being Part Of JAS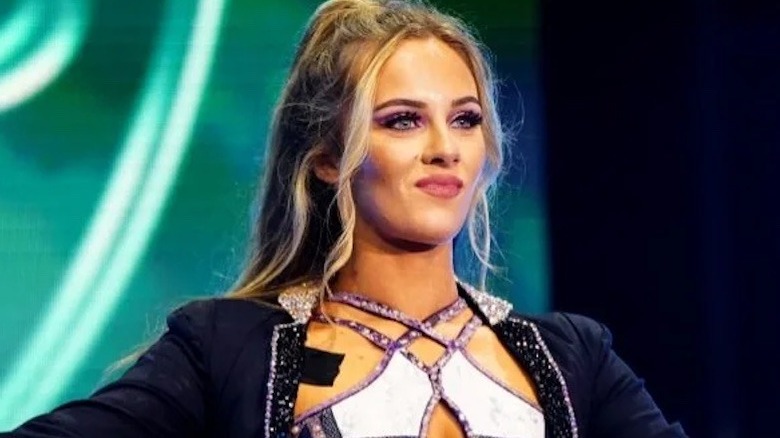 AEW
After turning on Ruby Soho and joining the Jericho Appreciation Society last summer, AEW fans have seen a different side of Anna Jay. Now firmly seated under the learning tree of the legendary Chris Jericho, the former Dark Order member is learning a lot about her craft.
In an interview with PWMania, Anna Jay A.S. discussed her transition from fan favorite to reviled villain and the various challenges that come with playing each character.
"I like playing the role I'm in right now, it's a lot of fun. I definitely get a lot of hate. Whether it's real or not, whatever it is. It's good and bad. It's good to be able to try these different roles out. My experience level is not the greatest, so I know it's challenging in a good way. It's been a lot of fun and obviously working with Chris is just crazy and an honor as well. I'm definitely appreciating working with him."
Regarding her work with Jericho so far, Jay said that he was always accessible to herself and the entire locker room for advice. But being in his faction, she and the rest of the JAS gets more unrestricted access to his guidance every week.
"Meeting him and working with him in AEW was a crazy experience for me, [but] I never thought I'd be in a faction with him. I always was able to go to him for advice, but now being able to work right underneath him is cool because I literally get to talk to him every week [since] he produces a lot of promos and backstage stuff. It's been such an honor to be able to go to him every week. I cannot say enough good things about him."