Michael Cole Promises He Won't Retire From WWE Until Pat McAfee Returns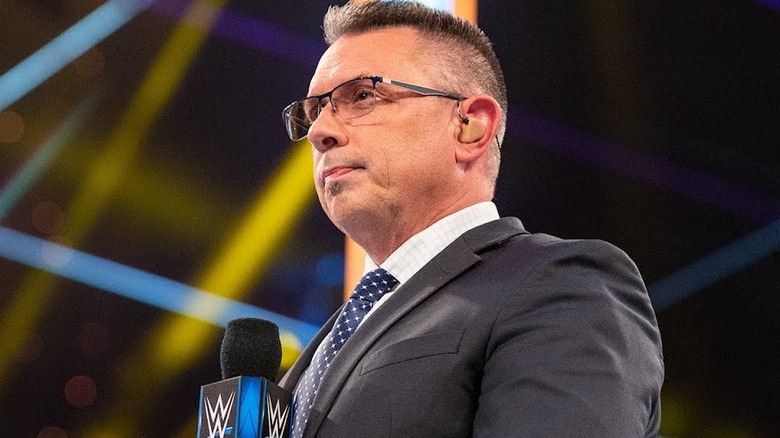 WWE
On the birthday edition of "The Pat McAfee Show," the host received a special gift from his WWE broadcast colleague, Michael Cole.
After leaving the "Smackdown" commentary booth last September to appear on ESPN's "College GameDay" and to be there for his wife during their pregnancy, McAfee has made sporadic surprise appearances on WWE programming, including at this year's Royal Rumble and Wrestlemania. But after he praised Cole's 26 years in pro wrestling and lauded his impact on the medium during the latest episode of his show, the former Indianapolis Colt declared that they have to work together again in the future before the veteran announcer hangs up his headset for good. 
The broadcaster then made a promise to his eccentric and eclectic friend: "Pat, I'll make a promise to you. I won't get out of this full-time until you and I can at least have a little bit of a run left."
Although, McAfee apparently has a good-sized window to make his comeback to the WWE Universe before Cole's retirement. The lead Cole Miner revealed that he plans to be around the announce table for a while. And rather than stopping entirely, he's more likely to slow down in the coming years (for the sake of his 30-year marriage).
"I still got a lot of work to do in this company," said Cole. "There's still a lot of stuff to do. Still have a lot of shows to call. I'm 56 now so 60 sounds like a pretty good age to maybe slow down a little bit. Maybe."