Disco Inferno Says AEW Should Get Rid Of The Elite If They're Keeping CM Punk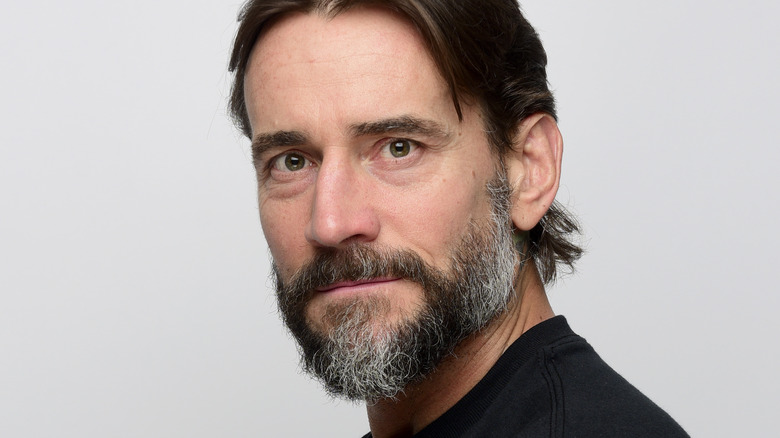 Vivien Killilea/Getty Images
With the WWE Draft underway, WWE isn't the only wrestling company splitting its roster. All Elite Wrestling is rumored to be heading towards a brand split of its own, in the name of keeping some larger-than-life personalities from clashing: CM Punk and The Elite. On the latest "Keepin' It 100," Disco Inferno was adamant that one of these warring sides needs to go.
"Every wrestler in the past that's far more popular than [The Elite] have ever been, have worked things out and done business," Inferno shouted. "So if you guys aren't willing to do business, bro just let them go. That's it. You're probably saving a bunch of money. They need to cut some costs too. But if they're not willing to work with Punk, then get rid of them. They're useless. You literally have a great angle here that will do good business for the company...and you're saying 'No, we don't want to work.' You're done! I've got good business I can do with you guys and you're saying 'no?' Forget it. See ya!"
AAA Head Booker Konnan agreed in theory with Inferno that AEW President Tony Khan needs to find a way to get both sides on the same page.
"I think that in WCW, where there were way bigger names and egos than WWE, you always work sh** out one way or another," Konnan explained, "even if you went in the ring and shot at each other." 
Konnan says that Omega and The Young Bucks are professional, so clearly something major must have made them angry, but that the solution isn't as easy as getting rid of one side of the argument. 
"The problem is that if you let The Young Bucks and Kenny Omega go and WWE picks them up?" Konnan asked. "That might be something you may not be able to come back from."