Seth Rollins And GUNTHER Are Booker T's Top Choices For WWE World Heavyweight Title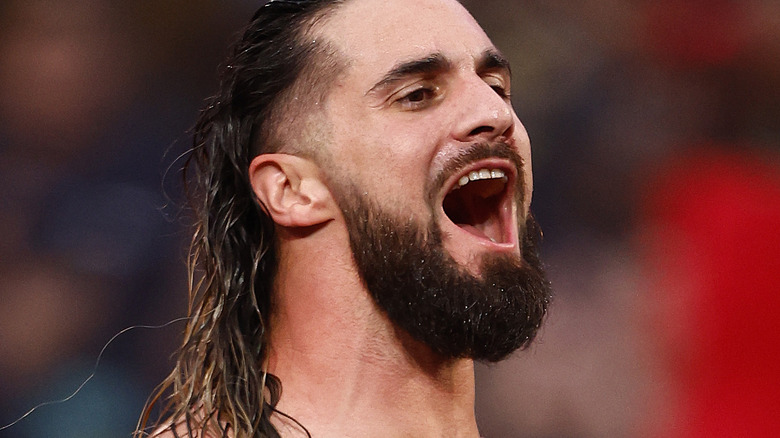 Ronald Martinez/Getty Images
This weekend is the first of two international Premium Live Events for WWE, as the promotion heads to Puerto Rico for WWE Backlash, but some are already looking ahead to this month's other international PLE, WWE Night of Champions in Saudi Arabia, where a new World Heavyweight Champion will be crowned. On the latest "Hall of Fame" podcast, Booker T was adamant that Seth Rollins should be in consideration for the newly-revived belt's inaugural champion.
"[Seth Rollins is] a major player," Booker said. "To put the title on Seth is definitely not a wrong move or anything like that." Booker believes that Seth's attitude makes him a good candidate, as he doesn't complain on social media as much as his peers when it comes to not being in the spotlight. "Seth has been the guy who's been a soldier, dawg. He's been a soldier in this war."
The 2x WWE Hall of Famer believes that Rollins not having a world title for the past couple of years has allowed him to work on his character more. "Him not having a championship has not seemed to have phased his aura or his star power at all," Booker explained, noting that a talent like Seth has to be rewarded eventually. "If you're on the court long enough the ball will come your way, you just gotta make the shot."
Booker T also says he hopes that WWE Intercontinental Champion GUNTHER becomes the first World Heavyweight Champion. 
"He's got all the tools," Booker explained. "He's got everything that you want to hate as far as that old-school ultimate bad guy and if anybody can pull it off, it's gonna be that dude."