Trinity Fatu Wants To Get A Woman Into The Bloodline, Loves Seeing 'Big Baby' In WWE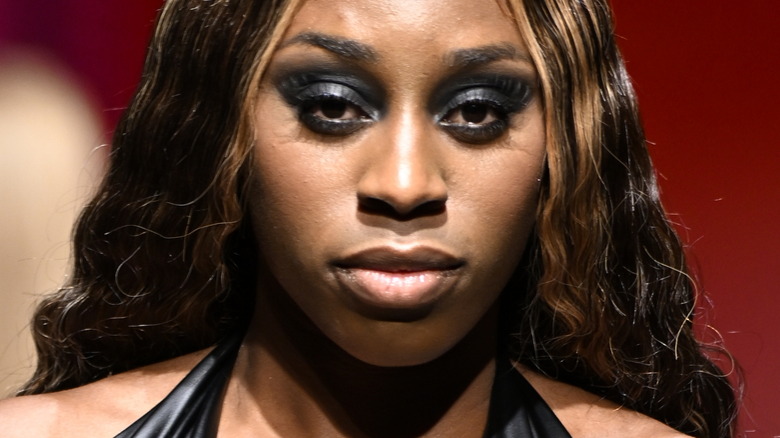 Arun Nevader/Getty Images
Trinity Fatu, once earmarked as a future member of The Bloodline by Paul Heyman, is now a part of the Impact Wrestling roster, meaning she won't go down as the first-ever female member of the WWE faction. However, Fatu is still hopeful that a woman would eventually join the stable led by her husband, Jimmy Uso, and other members of the Anoa'i family.
In a recent interview with Forbes, Fatu opened up on her favorite aspects of the ongoing Bloodline saga, admitting that she's just as emotionally invested in the storyline as any other fan.
"I think it's great," Fatu began. "I think it is awesome. There's definitely still more for them to do and layers to add to it. I would love to see a woman in there, whoever that may be, whoever she may be. And it's just cool to see how many layers they're adding to it and you know, what's next. What's next to come of this story or who's gonna be a part of them next, or who's gonna get kicked out next, or who's Roman gonna be mad at next or who's gonna, you know, it's so much."
Fatu is particularly thrilled to see her brother-in-law Solo Sikoa shine on the biggest stage. Since WrestleMania 39, the spotlight has shone a lot more on Sikoa, who has seemingly replaced Jey Uso as Roman Reigns' new right-hand man, causing tensions within the sibling trio of The Usos and Sikoa. Fatu, for one, can't wait to see how the story unfolds. 
"I'm really happy for them and for Big Baby. I love seeing baby bro on there," Fatu added. 
"Yeah. I call him big baby," Fatu confirmed when asked if she uses the moniker to address Sikoa in real life.