Dennis Knight Says There Was No Heat Between BSK & The Kliq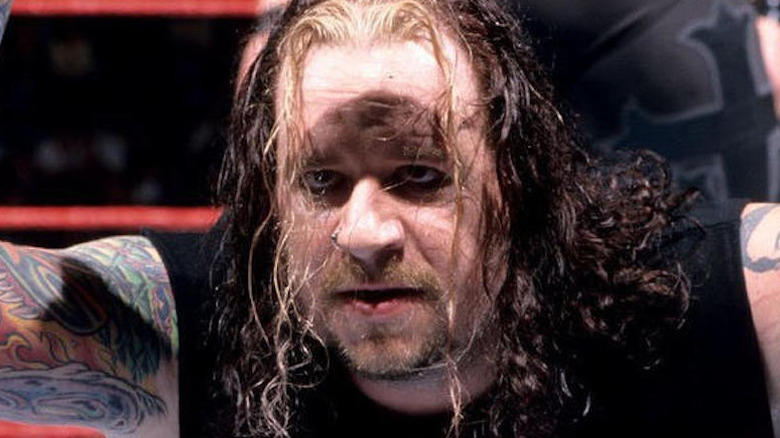 WWE
When it comes to WWE factions from the '90s, The Hart Foundation, the Nation of Domination, and D-Generation X probably come to mind immediately. However, there were two groups that were more prominent backstage than on-screen: The Bone Street Krew (started by The Undertaker and Yokozuna) and The Kliq (primarily consisting of Shawn Michaels, Triple H, Kevin Nash, and Scott Hall).
Each comprised of bonafide legends of the business, and these fabled groups commanded respect from the WWF locker room. Though their members may have had beef in the ring, the animosity never carried over behind the scenes. In fact, according to Dennis Knight (aka Phineas I. Godwinn or Mideon), they all got along and occasionally hung out together.
During an appearance on the "Two Man Power Trip of Wrestling" podcast, alongside his long-time partner Mark Canterbury (aka Henry O. Godwinn), Knight revealed that the former tag team champions were social butterflies during their time in WWE. While they would spend time with BSK members Godfather, Save Vega, and Rikishi, they also traveled with DX from time to time.
"Everybody kinda had their own cliques and we definitely had ours," he recalled. "But one night we're out with Yoko and 'Taker, then the next night we're with Shawn and Kevin and Hunter. We rode with Hunter and Chyna a lot ... We [also] traveled with Shawn. Shawn liked to have us around when Kevin wasn't there. You can imagine why. Shawn would need somebody to take him [back to his room]. We've undressed him and put him to bed so many times."
With so much real-life drama unfolding throughout wrestling history, much of which can be found in shows like "Dark Side of the Ring," it's nice to hear that sometimes people got along back in the day.