Tito Santana Wasn't Surprised By Bret Hart's Success, Thinks He Could Have Been Bigger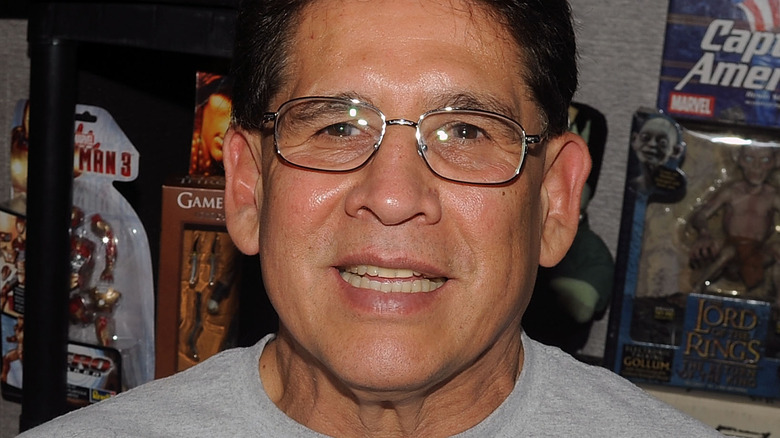 Bobby Bank/Getty Images
Aside from being a second-generation wrestler, WWE Hall of Famer Tito Santana shared many similarities with fellow Hall of Famer Bret Hart. Both were "smaller" wrestlers who got their big breaks in the '80s, and were respected for their in-ring acumen and skill. While Hart went on to have several titles, a few different breaks could've seen Santana in the spot Hart found himself in.
During an appearance on "Wrestling Then And Now," Santana — while revealing he wasn't surprised at Hart's success — told the story about how he too was considered for a WWE Championship run, prior to WWE going with Hart in 1992.
"There was a time that they were going to put the belt on me," Santana said. "They were going to go, the WWF, was going to go into Mexico, South America, Central America, Spain. I beat The Undertaker in Spain. They were building me up when I came back as El Matador. All of a sudden, they dropped the South America, Central America, Mexico [tour]. They went into Canada, and they chose Bret."
Santana holds no ill will towards WWE's decision to go with Hart over him. What he doesn't understand, however, is how WWE didn't do more business with Hart as champion, especially during his later run as champion in 1997.
"The whole Canadian thing was on fire, it was like the Canadians against the Americans," Santana said. "And then all of a sudden, I hear that Bret's going to be leaving and I just said to myself, 'You know, it took all this time to get over, and now they're going to take the belt away from him?' I just couldn't understand."
If you use quotes in this article, please credit "Wrestling Then And Now" and provide an h/t to Wrestling Inc. for the transcription