Trish Stratus Recalls Dwayne Johnson Advising Her She Could Become 'The Female Rock'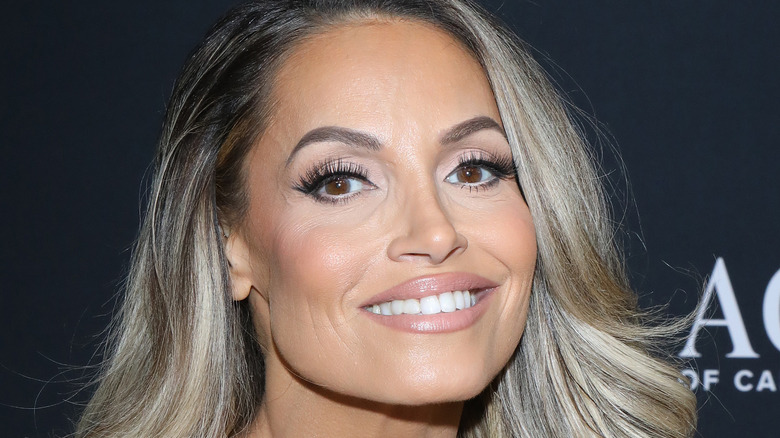 Jeremychanphotography/Getty Images
Trish Stratus is once again active in WWE, and currently finds herself locked in a heated and personal feud with "The Man," Becky Lynch. While she may have her hands full now, that didn't stop Stratus from looking back at the early days of her career while appearing on "Out of Character" hosted by Ryan Satin. Stratus recalled some memorable words of encouragement given to her by Dwayne "The Rock" Johnson back when she was still figuring out who exactly she was as a performer.
"The Rock was someone who was really ... generous, and [offered] me so much help," Stratus said. "He took me aside one time and he said, 'You could be the female Rock.' And I was like, 'Yeah. That sounds good. Yes, I want to do that.'" The WWE Hall of Famer explained that Johnson meant she could go out in front of massive crowds and entertain people in the same way that he could. Stratus stated that she looked up to Johnson as he checked every single box you'd want in a performer. The WWE star also cited Vince McMahon as somebody who helped take her character work up to the next level.
"One of the most valuable things was transitioning into my role with Vince McMahon in the very beginning," Stratus continued. "[I] showed up, and I had to go to work with the boss every day. I had to bring my A-game." Stratus stated that period helped her "elevate her game" and she made the decision that she was going to keep on doing that even after her storyline with McMahon.