Booker T Doesn't Look Back Negatively At Infamous WWE WrestleMania Loss To Triple H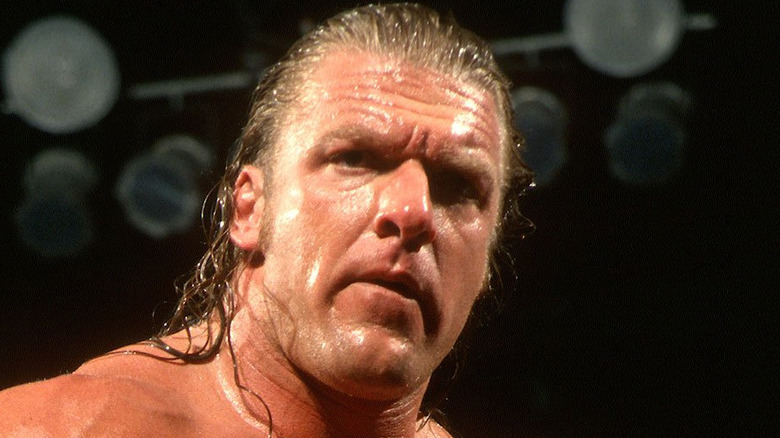 WWE
Wins and losses in professional wrestling don't necessarily matter all that much, but at WrestleMania 19, plenty of fans took issue with Paul "Triple H" Levesque defeating Booker T to retain the World Heavyweight Championship. For what it's worth, the former five-time WCW Champion doesn't share that particular sentiment. And in fact, recently spoke to just how much collaboration went into the match itself.
"Hunter and I had a lot of back and forth as far as what was gonna be done in that match," Booker said on "The Hall of Fame," adding that it was "The Game" who called for him to hit his old signature "Harlem Hangover" maneuver. "I did the Harlem Hangover in that match, and Hunter called for it."
That act alone made Booker realize that no matter the outcome of the match, he was going to be given the chance to showcase everything he had on "The Grandest Stage of Them All." And at the end of the day, everything else was just business. That's how he's always approached professional wrestling, and he wasn't going to stop doing so because he lost that match, saying "I don't look back negatively on that match at all really. Do I wish I had won that match? That's the question. It's a really tough question because I never got in the business to win matches." Booker did go on to eventually win the World Heavyweight Championship just over three years later, defeating Rey Mysterio at The Great American Bash on July 23, 2006.
If you use any quotes from this article, please credit "The Hall of Fame" with a h/t to Wrestling Inc. for the transcription.