Savio Vega On The Reaction He And Carlito Got At WWE Backlash: 'We Puerto Ricans Do That'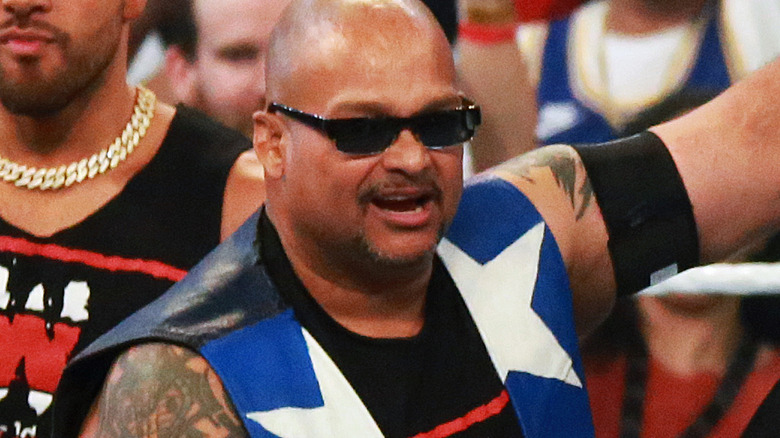 Gladys Vega/Getty Images
Savio Vega received an electric reaction from the crowd at WWE Backlash when he and Carlito helped Bad Bunny defeat Damian Priest in a San Juan Street Fight.
"The decibels of the sound was so heavy," Vega said on "Ten Count."
Vega compared the reaction to that of WWE legends like "Stone Cold" Steve Austin or The Rock. He noted that his kids recorded his entrance on their phones.
"They tape it and you can't hear the music. It was so loud that it was like crazy, brother."
According to the former WWC Universal Heavyweight Champion, it wasn't just the fans that had a huge reaction to the surprises. 
"The guys in the back, they went crazy," Vega said.
According to Vega, someone pulled him aside and said that he and Carlito, despite being "invited guests" stole the show, to which Savio replied, "We Puerto Ricans do that." 
Vega credits fans in San Juan that grew up watching him – not only in WWE but also as "TNT" in the island's World Wrestling Council – for making him look so good.
"Incredible, man. It's just like ... Wow."
Vega reportedly knew that he'd be making the appearance about two months before Backlash, saying it was ultimately the idea of Priest and Bunny. Vega also said that he was surprised that the match didn't main event the show. Vega praised both Bunny and Priest's performances in the match, saying that Bunny would've been "limping" without the "other leg" of the match.
If you use any of the quotes in this article, please credit "Ten Count" with an h/t to Wrestling Inc. for the transcription.