Eric Bischoff Sees WWE Deal With Endeavor As Vince McMahon Going Out On His Own Terms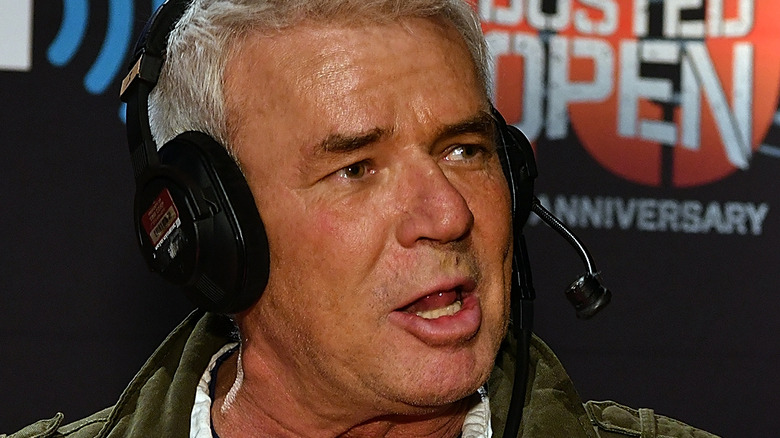 Slaven Vlasic/Getty Images
At the end of 2022, Vince McMahon was at home, retired, having been forced to step down as CEO of WWE earlier in the year due to allegations of sexual misconduct and improper use of funds. Just a few months later, not only has McMahon made his way back in as President of WWE, but the 77-year-old also helped negotiate a merger with UFC under the corporate umbrella of Endeavor. During a recent interview with Jon Chuckery, former WWE executive and WCW President Eric Bischoff addressed the possibility that McMahon saw the move as the only path forward that would allow him to remain in power.
"I don't see this as a play for Vince McMahon to stay in power. I really don't," Bischoff said, noting that McMahon had already succeeded at putting himself back in power before agreeing to the sale. "I think ... it was the best way for Vince McMahon to go out. I don't think Vince McMahon wanted to sit in that chair until he was 98, but I think he wanted to go out under his own terms."
Endeavor CEO Ari Emanuel recently shared his own thoughts on the impending WWE-UFC merger, stating that he foresaw no problems cooperating with either McMahon or UFC President Dana White going forward. Emanuel noted that Endeavor's first priority is saving costs and increasing revenue through sponsorships and international sales. Though Bischoff believes this may be McMahon's way of attempting to leave his legacy on the right foot, there is no sign the WWE President intends to step down anytime soon. All the same, this merger will undoubtedly go down as one of McMahon's defining moves as the head of WWE.