Mark Briscoe Remembers Wrestling Kevin Owens And Sami Zayn In Ring Of Honor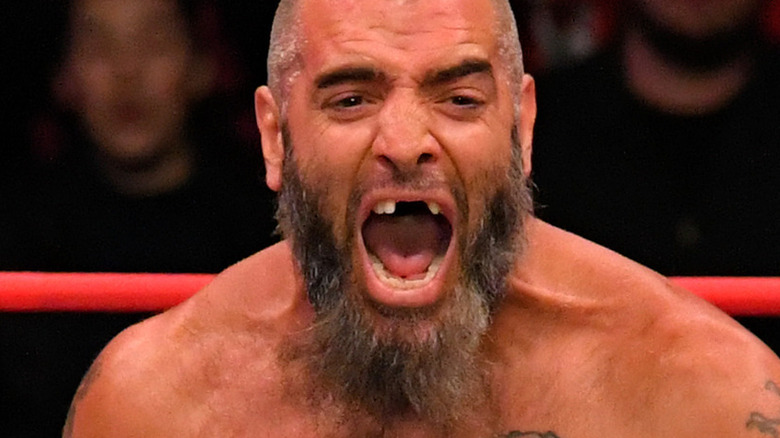 ROH
Mark and his late brother Jay Briscoe crossed paths with Kevin Owens and Sami Zayn many times while in Ring of Honor, with Owens speaking fondly of Jay following his and Zayn's Tag Team Championship triumph at WrestleMania 39. 
Mark Briscoe, too, has strong memories of mixing it up with them, and when he appeared recently on "Talk Is Jericho," he recalled what it was like to fight KO and Zayn, and why he believes the four continued to fight so often.
"I mean, Kevin Steen [Owens] and El Generico [Zayn], we wrestled them for the better part of 2007," Briscoe told Jericho. He stated that he always appreciated it when a feud with a tag team would lead to something like a ladder or no disqualification match. That year, those four had every kind of tag team match – a regular tag match, inside a steel cage, two out of three falls, anything goes, a street fight, or even just singles matches. 
Mark revealed that he loved every second of it. "We're all full of piss and vinegar ... we would go out there and beat the absolute crap out of each other, and just have a blast doing it," said Briscoe. 
As far as the chemistry between all four men, he believes that it was there right from the start.
"The first time that we wrestled was in Philly, and it was just kind of a ... no build to the match," Briscoe continued. "I think that match went so good and the chemistry was so right there, he [Gabe Sapolsky] said, 'We can run this match all year long.' And so, that's what we did."
If you use any quotes from this article, please credit "Talk Is Jericho" with a h/t to Wrestling Inc. for the transcription.