Thunder Rosa Thinks Edge Should Win WWE World Title And Retire As Champion (Again)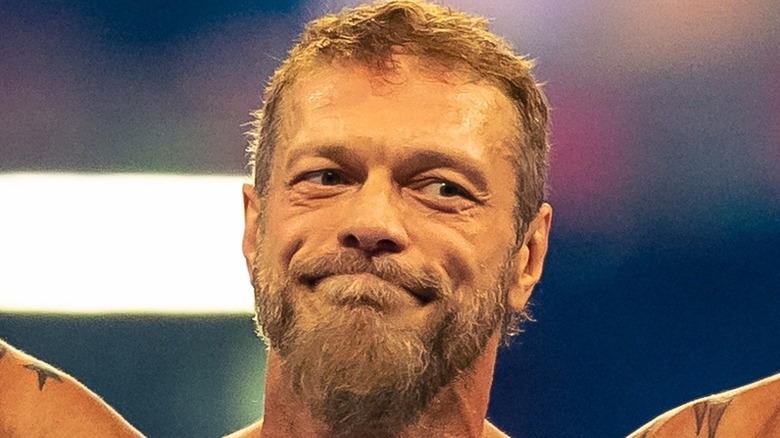 WWE
Edge has vowed to retire should he win the new WWE World Heavyweight Championship and eventually lose it, but Rosa has another idea in mind. On the latest episode of Busted Open, she suggested that the WWE Hall of Famer should go out on top, riding off into the sunset as a champion, similar to his last run, when he was forced to vacate the World title due to unfortunate circumstances.
"I think it will be great for the title having Edge be the first-ever champion for this one," she said, but she isn't convinced that WWE creative will go that route. That said, she thinks that it would be "poetic justice" if he wins the World Heavyweight title and retires as a champion, given that he'll be doing so on his own terms this time. "This will be the most thing that makes sense, is for him to become a heavyweight champion and retire like that."
The "Rated R Superstar" defended a previous iteration of the WWE World Heavyweight Championship at WrestleMania 27, but he had to vacate it afterward after being forced to retire through injury. He eventually returned to in-ring competition at the 2020 Royal Rumble, but World title gold has evaded him during this run.
Edge provided a retirement timeline earlier this year, stating that he hasn't selected a firm date yet. However, he did say that he hopes to wrestle his final match in his home country of Canada. For now, though, he's just focused on enjoying himself in the squared circle.