Full Chicago Bears Promo Video Featuring Seth Rollins Released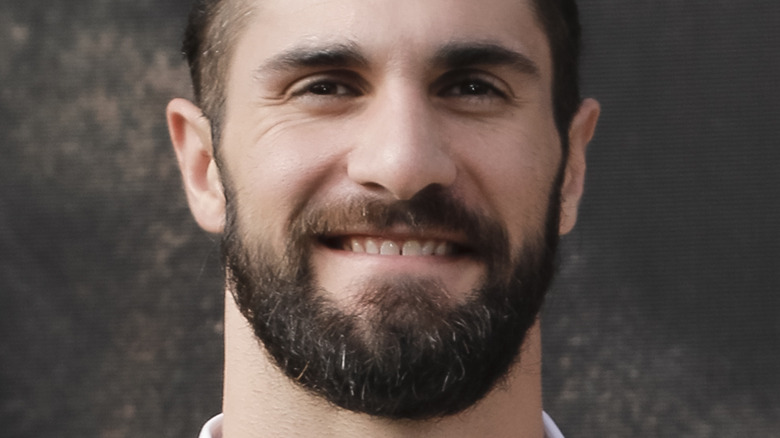 Tibrina Hobson/Getty Images
He may hate football sometimes, but Seth Rollins loved being a part of a promotional video for his favorite team, the Chicago Bears. In anticipation of the upcoming NFL season, the Bears unveiled their schedule with the help of Rollins and several current and former Bears stars in a production inspired by the FX comedy-drama show "The Bear". The video features the former WWE Champion mingling with former athletes Charles Tillman and Anthony "Spice" Adams and some active talent, such as quarterback Justin Fields and wide receiver Darnell Mooney, in an Italian beef sandwich shop. Rollins can be seen at the front counter throughout the video as he takes orders from various fans.
"It was a blast," Rollins said in a quote from the Chicago Bears' official website. "The setting was very Chicago. The cast, crew, the production was super easy and fun and I got to hang out with the Bears. As a lifelong fan, it's always cool to hang out with the players."
While Rollins has mastered his skills in a wrestling ring, he sometimes wishes he could step onto the football field as well. "I think we're kind of rock stars to each other a little bit. I'm like, 'I wish I could play for the Bears,' and I think they're like, 'Man, it would be so cool to get hit with a chair.' It was just fun being fans of each other and getting to know those guys," Rollins explained. Last year, Rollins named Roquan Smith as the football player he believes has great potential to be a WWE Superstar.