Cameron Grimes Scores Memorable Win In WWE Main Roster In-Ring Debut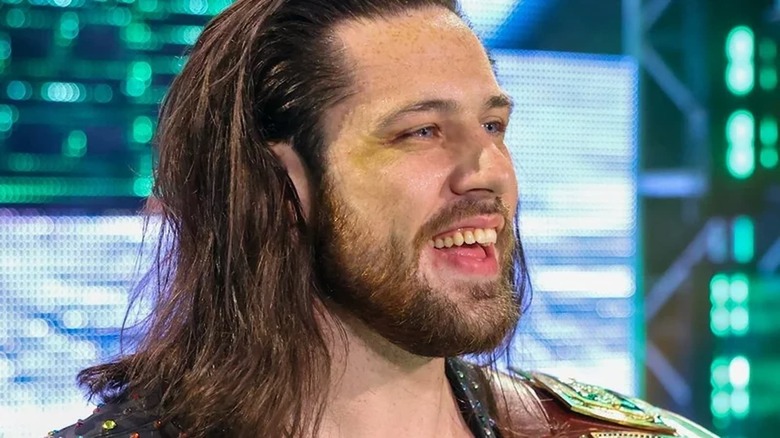 WWE
WWE main roster in-ring debuts can be tricky. One could go the way of Karrion Kross and get rolled up in a matter of seconds by Jeff Hardy, or it can play out how Cameron Grimes' match against Baron Corbin did Friday night. During singles action on "SmackDown," and following a disparaging promo courtesy of Corbin, Grimes only needed about seven seconds to take care of the former King of the Ring by the time it was all said and done.
Grimes signed with WWE back in 2019, and prior to his "NXT" call-up was the final Million Dollar Champion as well as a former North American Champion for the developmental brand. Rumors of his transition to the main roster go back as far as last October, following a surprise cameo from him on "Raw." Ultimately, it was obviously decided that the WWE Draft was the best time to move him on.
Speaking of, when the draft did wrap up during the May 1 episode of "Raw," Grimes was selected to the blue brand with the final overall pick. Corbin took that opportunity to tease the newcomer, labeling him "Mr. Irrelevant" in a reference to how the final selection of the NFL Draft is described. But after suffering an embarrassing defeat in a matter of seconds Friday night, we'll have to wait and see how the free agent responds to the newbie now. Corbin's last victory on WWE programming came all the way back on the November 11, 2022 episode of "Raw," when he defeated Akira Tozawa in just over three and a half minutes.