FTR Call WWE's Bayley And NJPW's Mercedes Mone Two Of The Best On The Planet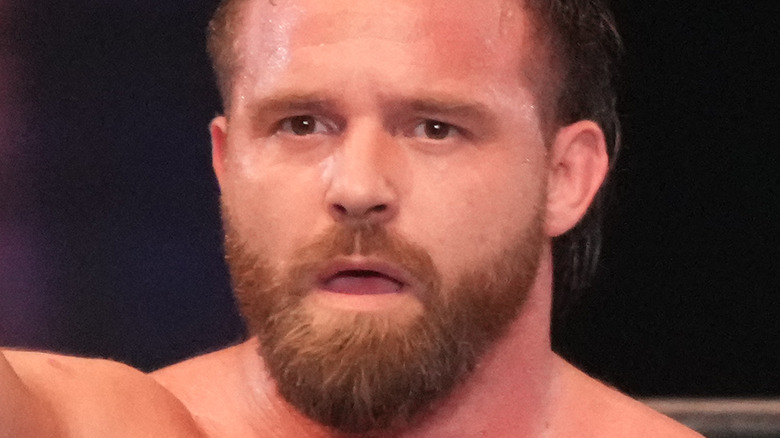 Etsuo Hara/Getty Images
FTR has accomplished just about everything there is to do as a tag team, but the duo's recent compliments from two of the greatest wrestlers of the modern era have left them speechless.
During a recent appearance at the For the Love of Wrestling convention in Manchester, England, the tag team of Dax Harwood and Cash Wheeler opened up about WWE's Bayley and NJPW's Mercedes Mone saying recently that they watch FTR to learn and get better. The four wrestlers all formerly worked together in WWE and have maintained a strong friendship outside the company, with Bayley, Wheeler, and Harwood all spotted supporting Mone backstage when she debuted at NJPW Wrestle Kingdom 17 this past January.
"I think that Bayley and Mercedes both have been some of the best wrestlers — not just women wrestlers — some of the best wrestlers on the planet over the past five, six, seven, eight years, whatever," Wheeler said during an interview at the English wrestling convention. "And the fact that somebody like that says that they study us to get better is... I don't understand it. It doesn't compute in my brain."
Wheeler went on to say he's "very, very flattered" by what Bayley and Mone had to say, especially given their own successful careers. The two women have a combined 10 World Championships between them, having both helped elevate women's wrestling around the globe in recent years. "There's a f— ton of people, male and female, who couldn't lace their boots," Wheeler said, adding that both women have "so much more left to do."