AEW President Tony Khan Confirms Upcoming AEW Announcement Involves TNT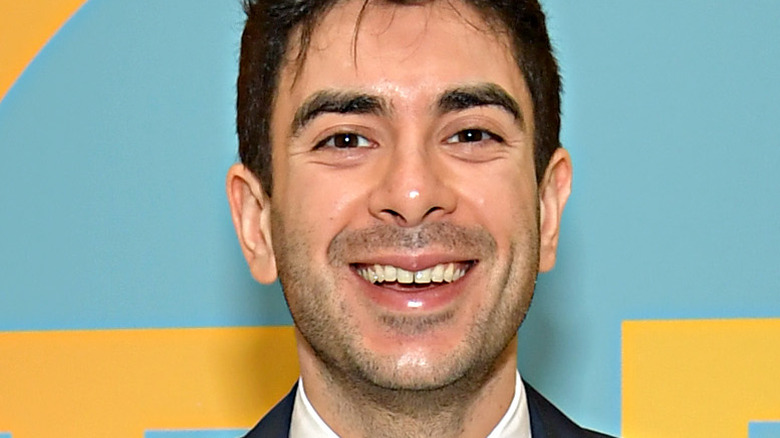 Emma Mcintyre/Getty Images
This past Wednesday, AEW President Tony Khan announced that he will have an announcement on the May 17 edition of "AEW Dynamite," but in doing so told fans to pay attention to TNT, which airs AEW's Friday night program "Rampage." Khan is adamant that he didn't misspeak.
In an interview with "Maggie & Perloff," Khan said that the network will be involved in some capacity, but was tight-lipped on what that capacity might be. Perloff tried to goad Khan into saying whether or not it would involve the popular TNT program "Inside The NBA" and Khan seemingly confirmed that the announcement would not involve the basketball panel show.
The upcoming announcement likely deals with "AEW Collision," the reported third weekly show from the promotion which will also see the roster split between the "Dynamite" and "Collision" brands sometime this summer. The third show is said to be part of a massive new television rights deal with Warner Bros Discovery. Khan remarked in the interview that the initial deal between AEW and WBD was a "start-up deal" that was made at a party in Beverly Hills, and Khan credits with helping the promotion get its foot in the door.
While the news is good for fans of AEW overall, the deal means the end of the cult hits "AEW Dark" and "AEW Dark Elevation," both of which used to be broadcast on AEW's YouTube channel, but between Dynamite, Collision, Rampage and also the two-hour Ring of Honor program, AEW was running out of time to tape the programs.