Maxxine Dupri Wants To Bring Tiffany Stratton To The Top Of WWE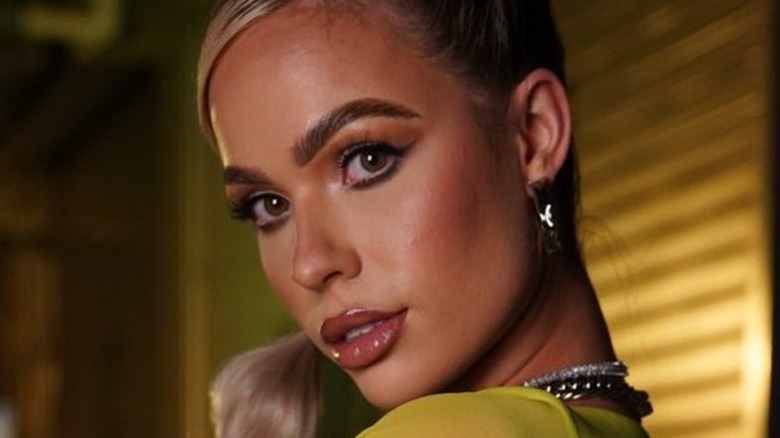 Twitter/Maxxine Dupri
Maxxine Dupri may currently only have male clients, but she made it clear to "WWE Die Woche" that she is ready to support the female talent in the company with her guidance as well. This could see the Maximum Male Models take a twist, as bringing in a female wrestler is something she has yet to do.
"I feel like we have so many female superstars, that with my guidance, we could just take to the top," she said. "I think there's so many throughout 'NXT' but also throughout 'SmackDown' and 'Raw.'" 
Dupri has someone specific in mind as well as she believes Tiffany Stratton would be a good option to bring into the group. While the WWE Draft didn't see Stratton get called up to the main roster, the "NXT" star has impressed with her performances and Dupri could be the key to getting her on main roster television in the future.
"Tiffany Stratton looked so good in her gold gear on Tuesday and I think that gold gear would look really good with a belt around here," Dupri said. "I think that with my guidance we might get there."
She believes that Stratton turns heads and it is clear she has her eyes set on the "NXT" star should she be called up. "She is so talented and she has that 'it' factor, I see it in her," Dupri said. "I do think that when she gets that opportunity with my guidance, I would take her straight to the top."
Dupri is currently spending all of her time trying to get Otis fully onboard Maximum Male Models and help him win a title, despite Chad Gable working against her.
If you use any quotes from this article, please credit "WWE Die Woche" with a H/T to Wrestling Inc. for the transcription.