Ken Patera On If He Wants A WWE Hall Of Fame Induction: 'F*** No!'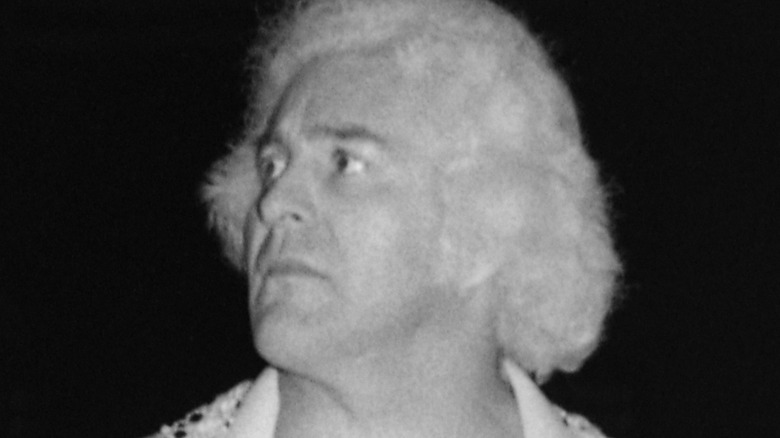 The Stanley Weston Archive/Getty Images
To some, the WWE Hall of Fame is a prestigious acknowledgment of a legendary career in professional wrestling. To others, it doesn't matter in the slightest. Count wrestling veteran Ken Patera as someone who believes the latter. Speaking to Wrestling Epicenter, Patera shared his thoughts on a possible induction into the WWE Hall of Fame.
"Do I want to be in there?" Patera asked. "F*** no! Vince McMahon put that whole thing together. It doesn't even have a building. Everyone knows who I am and what I've done." Patera then stated that, as a complete invention of McMahon, the WWE Hall of Fame didn't matter to him. However, accomplishments like his inductions into the Weight Lifting Hall of Fame and the St. Louis Wrestling Hall of Fame have more impact.
Patera, a former Olympic weightlifter, wrestled from the 1970s into the 1990s, and was known for competing in the AWA, the NWA, and for WWE back when it was known as the WWF or even WWWF. His final appearance for the company was in 1988, during the second annual Survivor Series pay-per-view. Following that, Patera went back to working for independent promotions around the Midwest, slowing down his in-ring work significantly over the course of the 1990s and ending his active wrestling career in 1998.
The former Intercontinental Champion released an autobiography last month, covering his time as a weightlifter as well as the years he spent in professional wrestling. The book features a forward from Ric Flair, and was co-written with author Kenny Casanova.