John Cena Wants To Shake Charlotte Flair's Hand When She Breaks World Title Record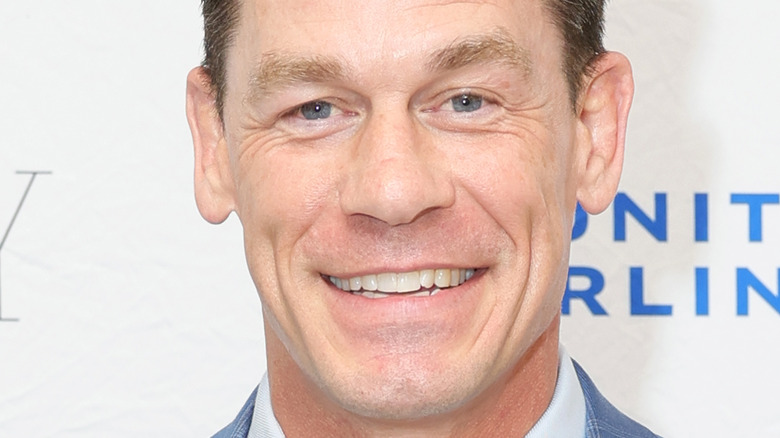 Michael Loccisano/Getty Images
Not too long ago, the likes of John Cena, Triple H, and Randy Orton were all in the running to eclipse Ric Flair's record of 16 World Championships. While Cena tied Flair's tally in 2017, Orton captured his 14th World Championship with a victory over Drew McIntyre in 2020. Triple H, meanwhile, retired from in-ring competition last year, finishing three reigns shy of surpassing Flair's record.  
As uncertainty looms over the future of Orton's in-ring career, and Cena wrestling only on a part-time basis, Charlotte Flair, a 15-time champion, has now emerged as the top contender to eclipse "The Nature Boy" for most world title reigns. 
In a recent interview with "92NY," Cena was asked to pick his current favorite female wrestler. In response, Cena promised to shake The Queen's hand if she were to eclipse her father's long-time record.
"Man, there's so many good ones now [female wrestlers]," Cena responded. "I do like the legacy that Charlotte is creating for herself. I know Ric Flair said something about if she were to win the 17th championship, we should both be there to shake her hand. I got to see Ric recently and tell him that if that happens, we will both be there because I think that's tremendous."
As Cena continued to praise Charlotte, he clarified that he was not disregarding any of the other women's wrestlers in WWE. "I'm not shortchanging anybody else but just because I know and love Ric and I admire what Charlotte's done, that's my connection to that moment so that's why I gotta say her."
It's worth mentioning that WWE recognizes Charlotte's two reigns as "NXT" Women's Champion while referring to her as a 15-time World Champion. Her six reigns as "Raw" Women's Champion and seven reigns as "SmackDown" Women's Champion are the other world titles captured by her in WWE.