Steve Austin Did Not Like The Undertaker's WWE WrestleMania Streak Ending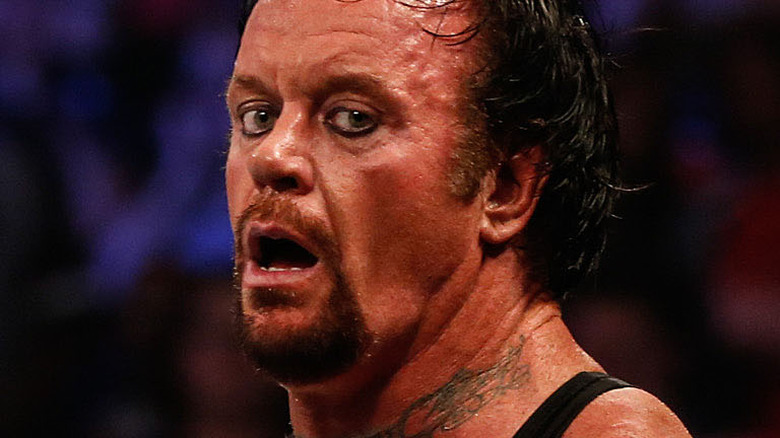 Jp Yim/Getty Images
"The streak ... is over." Those were the words uttered by Michael Cole after Brock Lesnar put an end to The Undertaker's unprecedented and undefeated WrestleMania streak at WrestleMania XXX. 
What once stood at 21-0 was conquered by "The Beast Incarnate," much to the shock of everyone in attendance and watching from home. One WWE legend in that list of shocked watchers was "Stone Cold" Steve Austin and he was also among those who disagreed with the decision that night in New Orleans, Louisiana.
"I didn't like it," Austin said on "Busted Open Radio." "I mean, I just thought the streak was something hallowed or holy."
Typically, the arguments for or against this decision boil down to just a couple of things. On one hand, some questioned whether The Undertaker's WrestleMania streak should've ended at all. On the other, if it was going to end, was there anybody else other than Lesnar who should've gotten that moment? Or rather, who could've used that particular moment more than him? Either way, Austin followed up his blunt answer with a fitting qualifier.
"But if it's gonna be somebody, why not Brock?" Austin added. The Undertaker disagreed with this opinion and admitted earlier this year that he felt that Brock didn't need the win, instead suggesting that Roman Reigns should've beaten him to end the streak. 
The Undertaker went on to have five more matches at "The Showcase of the Immortals," winning all but one of them — that being his defeat to Roman Reigns at WrestleMania 33.
If you use any quotes from this article, please credit "Busted Open Radio" with a h/t to Wrestling Inc. for the transcription.