The Undertaker Wishes Roman Reigns Broke His WWE WrestleMania Streak, Thinks Lesnar Didn't Need The Rub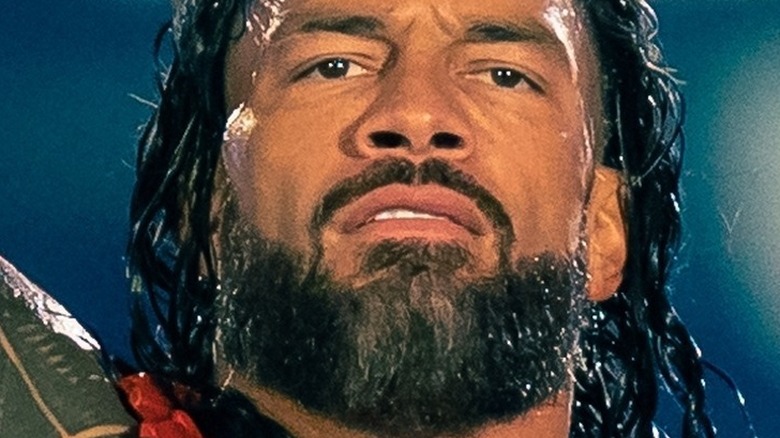 Logan Riely/Getty Images
One of the most contentious moments in the history of professional wrestling was when Brock Lesnar broke The Undertaker's 21-match winning streak at WWE WrestleMania 30. Following the defeat, Taker went on to compete in five more matches at WrestleMania ahead of his retirement from in-ring competition in 2020, concluding with a 25-2 record at the annual event.
Aside from Brock Lesnar, Taker's other loss came at the hands of Roman Reigns at WWE WrestleMania 33. While Reigns, who is now enjoying the longest reign as the WWE Champion in over three decades, got the honor to be the second and final man to defeat The Undertaker at WrestleMania, Taker now believes that he should've been the first. In an interview with Ariel Helwani on behalf of BT Sport, The Undertaker looked back at his legendary streak and how it ultimately came to an end.
Taker first noted some of the people who Vince McMahon wanted to break the streak in the years leading up to WrestleMania 30. Namely, Taker mentioned both Vladimir Kozlov and Edge being considered to do the honors, with the latter personally turning down the opportunity. "Edge refused," Taker recalled, "That's how much he respected the streak."
When the conversation turned toward the two people who did defeat Taker at Mania, "The Deadman" was candid about how he feels the streak should've ended. "I don't think Brock needed it... Brock was a major attraction, he was a star. I don't know if it enhanced him anymore." Undertaker admitted.
While The Undertaker wasn't against the decision to lose to Brock, he does believe they should've gone in a different direction. "I think it would've been great for Roman," Taker concluded. "I don't think that it elevated [Brock's] stardom like it could've helped someone else."