Bronson Reed Felt He Got Complacent In WWE NXT, Wants To Make RAW The 'A' Brand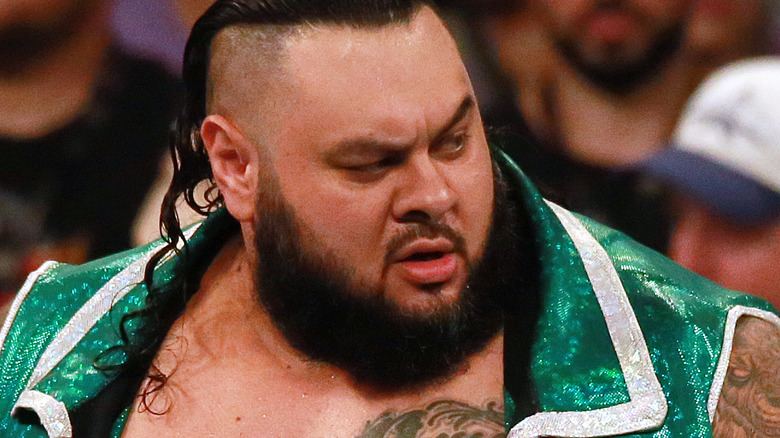 Gladys Vega/Getty Images
WWE star Bronson Reed has revealed that he had become complacent during his time in "WWE NXT" in his first run with the company. During his recent appearance on "Out Of Character with Ryan Satin," Reed stated he is back with a fire underneath him that he aims to use to propel "WWE RAW" to the top. 
The Australian felt he was doing a good job on "NXT," during which time he enjoyed a spell as the North American Champion. However, his 18 months away from WWE following his release was a positive for him as he realized that he was missing something.
"I still think that I was lacking something [in NXT] and I found that in my time away," Reed said. "So, I never look at that release as a negative, but more something that I found myself in." 
He got the chance to dominate in New Japan Pro-Wrestling and was even offered a deal with the company which he turned down to rejoin WWE. With his experience outside of WWE behind him, Reed is now pushing on WWE's main roster and is ready to be a team player to make the red brand the pinnacle of WWE television, just as he attempted in "NXT."
"Now that I'm on Monday Night Raw and I'm staying on Raw, I want it to be the best brand possible," he said. "I think, sort of, 2003, 2004, you got that bit of competition between Raw and SmackDown, and I hope now that we are getting the brand split the same thing happens. I want to have Monday Night Raw be the 'A' brand."
If you use any quotes from this article, please credit "Out Of Character with Ryan Satin" with a H/T to Wrestling Inc. for the transcription.