Konnan Doesn't Understand How WWE Is Currently Booking LA Knight And Karrion Kross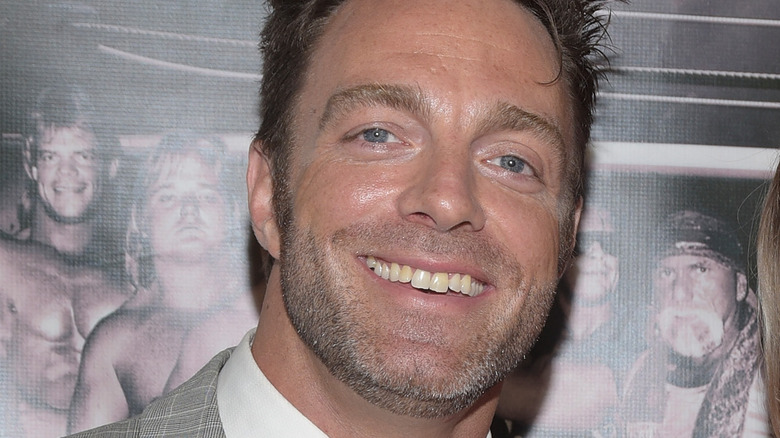 Michael Tullberg/Getty Images
Since the start of 2023, WWE fans have really started rallying behind LA Knight. However, thus far, that hasn't manifested itself into anything major yet for "the Megastar," something that hasn't gone unnoticed by AAA booker Konnan, who worked with Knight in Impact Wrestling in the past.
During a recent episode of "Keepin it 100," Konnan wasn't shy about expressing his disbelief in Knight not being elevated quicker, though he believes the potential is still there for it to happen.
"I don't know why you'd have a guy — when it's so hard to get people over — [who] is over, and you haven't even pushed him," Konnan said. "There's so many great things you can do to make money with him, why you wouldn't take advantage of him and try to take his knees out  ...And I could see him as Universal Champion, and if they gave him a proper push like — we've seen them do when they want to — why not World Champ?"
However, one guy Konnan is far more patient on is Karrion Kross. He believes it's just a matter of timing there.
"You know the type of employees you have, and he [Kross] is not the type that has heat," Konnan said. "He's a model employee, he's the type of guy you want. He has ideas, he's not just waiting around for you to give him ideas. He stays in shape, he's sharp on his promos and his character ... Yeah, he's not one of these AJ Styles, but he can still go. He's just one good storyline away from exploding."
If you use any of the quotes in this article, please credit Keepin it 100 with Konnan and provide a h/t to Wrestling Inc. for the transcription