Chelsea Green Confirms She Was Signed Months Before Her WWE Royal Rumble Return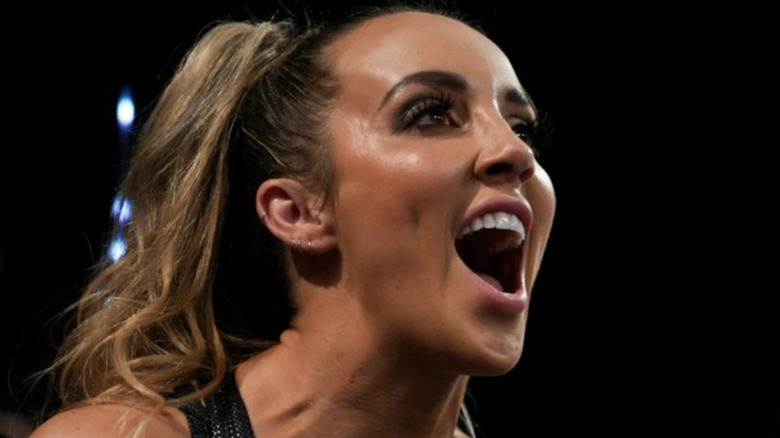 Impact Wrestling
Chelsea Green made her return to WWE in the 2023 women's Royal Rumble match, however she was back under contract for at least a few months before she appeared on screen. Green discussed what all went into her return during a new interview with Ryan Satin on "Out of Character."
"I was waiting to find out when my surprise return would be for months," Green said. "The Royal Rumble was perfect, and just the way the entire day came together and those five seconds will live on forever. I really think it was the perfect way to come back." When asked if WWE was holding off on her debut because they were trying to find the right character for her, she said, "I think so, and a matter of, 'When is the perfect opportunity to put her in? Let's figure out a way to surprise people, and maybe they know it's going to be at the Royal Rumble, but how, they're never going to know.' So I thought it was perfect."
Green explained that the first month of waiting was great because she was able to catch up on housework while still being paid. Then during the second month, she was sure of her character and her ring attire and thought the timing was right. Green then admitted that she became antsy during the third month and started to question what was happening.
As it played out, Green entered the Royal Rumble at #20 and was quickly eliminated in a record-setting five seconds. She is currently involved in a tag team with Soyna Deville on "WWE Raw" as they are in pursuit of the WWE Women's Tag Team Championship.
If you use any quotes from this article, please credit "Out of Character" with a h/t to Wrestling Inc. for the transcription.