Trinity Talks Music Projects With JoJo Offerman And Samantha Irvin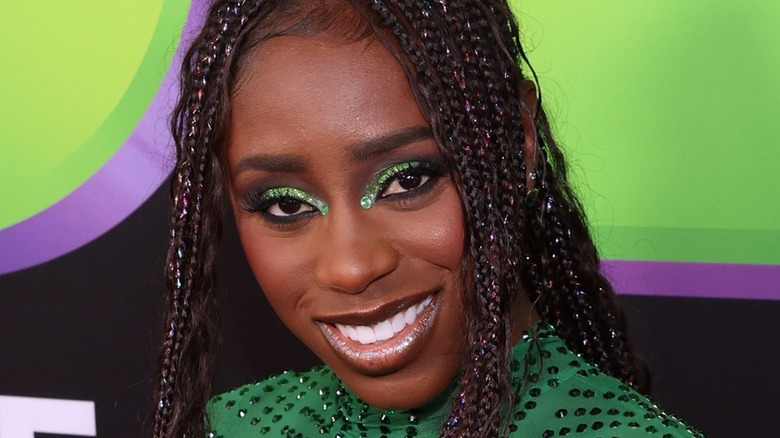 Jesse Grant/Getty Images
Trinity Fatu may have recently got back into the ring with Impact Wrestling, but she admitted to "Paltrocast" that she enjoyed venturing off to other projects during her time away following her contentious WWE exit, which may open up some musical projects with two others in the business. Fatu has released music in the past, and now that she has a less hectic schedule, that is a venture that she wants to get back into as a passion project to help show fans a different side to her.
"I've been talking to Samantha [Irvin] about doing music with her and JoJo [Offerman], we recorded songs together years ago that we just got away from because of our lifestyle and work and family, all the things that kind of takes you away from it," Fatu said. "We really want to, at some point, get back together now that life is in a different space." Creating music with two popular ring announcers isn't the only thing on her bucket list though, as she still looks to be involved in dance, which Fatu admitted was her biggest passion and first love before being bit by the wrestling bug. Prior to WWE, Fatu danced for the NBA's Orlando Magic and rapper Flo Rida.
"That's still something on my dream list to accomplish and do, I would love to do Broadway," she said. "On my off time, I am trying to still take classes, vocal lessons, and stuff like that. My music, I'm tapping into now, trying to get back into that. I don't feel when I'm not able to create or I'm not able to express myself creatively I never feel at my best."
If you use any quotes from this article, please credit "Paltrocast" with a H/T to Wrestling Inc. for the transcription.