Steve Austin Discusses Roman Reigns Holding WWE Universal Title For 1000+ Days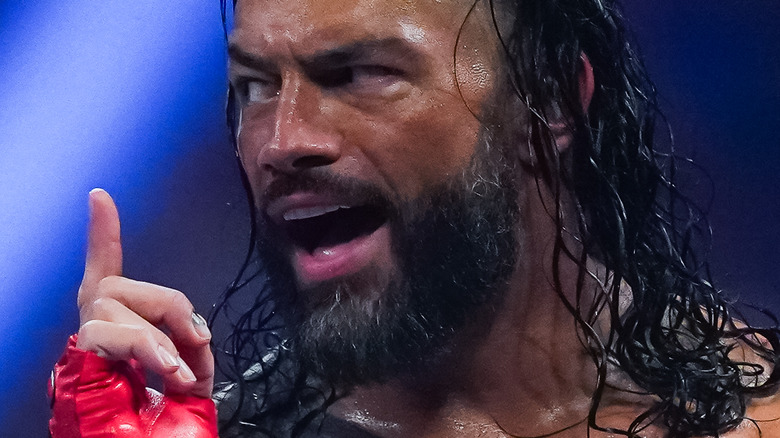 Alex Bierens De Haan/Getty Images
WWE Hall of Famer "Stone Cold" Steve Austin knows a thing or two about riding out a storyline when it's hot. So while Undisputed WWE Universal Champion Roman Reigns' reign as champion eclipses 1,000 days this week, Austin says WWE is making the right call by keeping the title on him.
"Roman's so hot right now and he's doing great. I thought it was the right finish [at WrestleMania 39] and I loved it," Austin told "SI Media with Jimmy Traina" this week. "It only made an opportunity for you to care more about Cody Rhodes." Meanwhile, Austin said, Reigns should have no trouble holding down the fort. "I think there's something so special with Roman," he said. "I don't think they intended on it being a 1000-day reign or whatever it is right now, but the young man has just put the pieces together so good."
Austin believes Reigns "really struggled" after he stuck out on his own once The Shield disbanded in 2014 because WWE was "writing him some bad stuff and he had to find himself." He compared it with Reigns' cousin Dwayne "The Rock" Johnson's initial run in WWE during the 1990s, before things started to click for the "Brahma Bull" and he found a charisma that worked for him. "I know three years ago [WWE wasn't] saying we're gonna do a 1000-day run on this kid, no it didn't happen like that," Austin said. "He's just been so damn good. He's learned everything and he's just got that alpha state going on and the time is right for Roman Reigns."
If you use any quotes from this article, please credit "SI Media with Jimmy Traina" with a h/t to Wrestling Inc. for the transcription.