Booker T Says Alicia Fox Contacted Him About Wrestling Again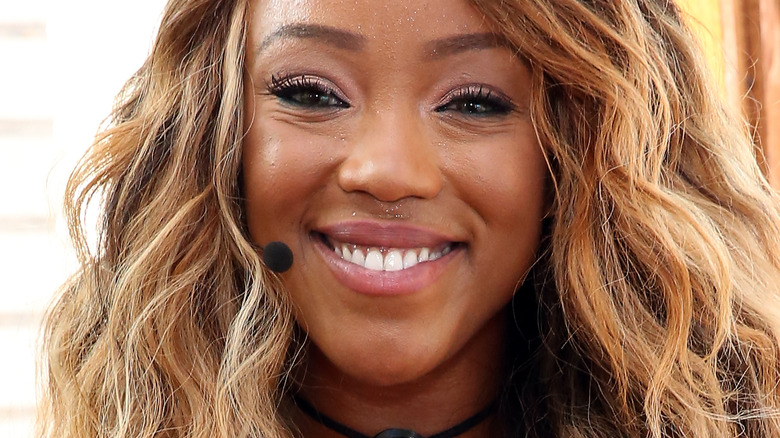 Monica Schipper/Getty Images
Following her recent departure from WWE, Alicia Fox expressed interest in returning to the ring. As such, the former Divas Champion contacted WWE Hall of Famer Booker T about possibly training at his school — Reality of Wrestling.
During a recent edition of the "Hall of Fame" podcast, Booker T confirmed that Fox had reached out to him to see if he could assist her in shaking out some of her ring rust. Fox's last two in-ring appearances took place in the 2021 and 2022 Women's Royal Rumble matches, but prior to that, she hadn't been a full-time performer since early 2019, the same year WWE moved her profile to their alumni section. Upon Fox's exit from WWE, many fans assumed that she may have retired, but her latest moves suggest that she's not done just yet.
"I talked to Alicia Fox yesterday. She wants to come down, continue the saga, and knock some of the rust off at Reality of Wrestling and get a little bit of insight and knowledge as far as what this journey may be like that she's getting ready to partake in," Booker said. Before signing a development contract with WWE in 2006, Fox had no prior wrestling experience, which means that her entire 17-year wrestling career has been spent under the WWE banner. As Booker points out, though, there is a multitude of options for Fox to explore beyond the walls of WWE.
"There is so much more outside of WWE, outside of AEW, Impact Wrestling. This business is plentiful. The thing is, you can be working every week somewhere in this business, that's how much work there is out there, and then to find your way back to that spot, and that spot may not be WWE. It might be Impact. It might be AEW. You never know."