Dani Jordyn Responds To Being Attacked By Fan At Independent Show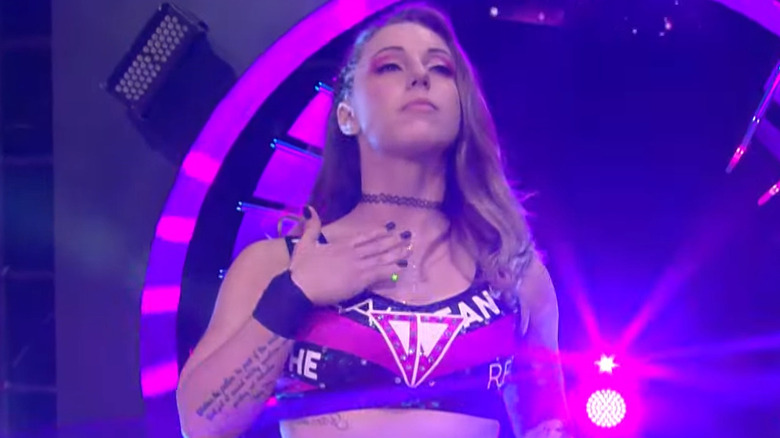 AEW
Zicky Dice brought his Outlandish Paradise shows to Atlanta, Georgia this weekend for two shows a day at the anime and gaming convention known as MomoCon. However, during a session on Saturday, a fan dressed as Spider-Man attacked Dillon McQueen at the ringside area, then proceeded to slam Dani Jordyn in the ring before Dice and his security team escorted them backstage. 
Following the altercation, "The Real Mean Girl" addressed her condition via Twitter by sharing that she was okay and "it was not part of the show." Although, the "AEW Dark" competitor felt that everyone involved "handled the situation backstage as professionally as we could given the entire situation." 
Impact superstar Dice also commented after footage from the event began to circulate around social media. He revealed that he has "spent 13 years working with adults with intellectual disabilities" and his team did the "best as we possibly could without anyone getting injured." And according to Johnny Swinger's outlandish cohort, no legal action will be taken against the individual with intellectual disabilities that carried out the attacks because ultimately no one was hurt. 
"He was held responsible. We choose not to press charges as his punishment was plenty," said Dice. "It's a whole different atmosphere than the clips shows. You had to be there to understand. We are all ok and that's all that matters."
To prevent further incidents like this or what happened to Seth Rollins back in 2021, Dice assured his critics that he will utilize more security to keep the talent and audience safe in the future.