Tony Khan Won't Address Whether Or Not CM Punk Will Be At AEW Collision In Chicago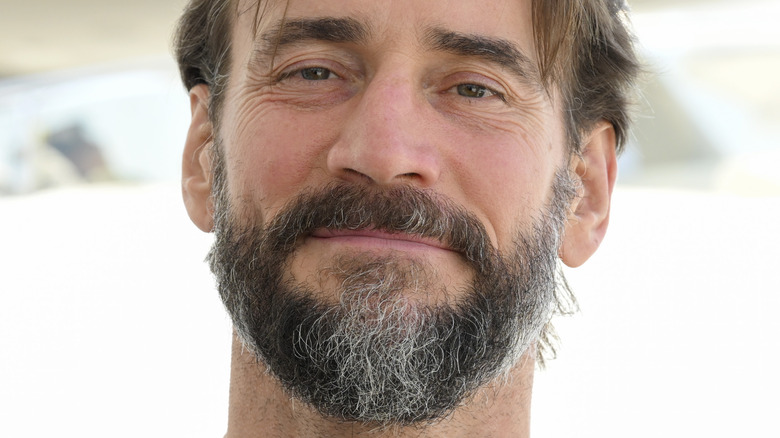 Michael Kovac/Getty Images
At Sunday's Double or Nothing media scrum, AEW CEO Tony Khan was asked about the elephant in the room: Will CM Punk return to the promotion on the premiere episode of "AEW Collison" in Chicago?
"I am not prepared to address that question at this time," Khan responded. "I think that's something a lot of people want to know. As we get closer to the launch of Saturday Night Collision, on June 17, I think more and more things will come into focus about that show. Tickets are on sale for the United Center right now. We're off to a great start with the initial sales, and I think it's only going to get stronger."
Despite the vague answer, Khan acknowledged that the June 17 premiere, much like "AEW Rampage: The First Dance" in August 2021, could be a big money-spinner for his promotion, implying that Punk's hometown fans in Chicago could be in for a treat. 
"It could be one of the biggest TV shows of the entire year in terms of revenue, I expect, and also one of the most important TV shows of the year for AEW," Khan added.
He further acknowledged that June could be the most important month in AEW history, citing important milestones such as the launch of "Collision," the much-anticipated "Fight Forever" video game, and the second installment of AEW x NJPW Forbidden Door. The AEW boss believes the series of events will help the promotion prepare for another milestone over the summer as AEW heads to Wembley Stadium in the United Kingdom for All In. 
Furthermore, Khan is convinced that AEW will gain a ton of momentum in June and that "AEW Dynamite" could potentially reclaim its place as the No. 1 show in the Cable Top 150 charts, which the promotion has struggled to achieve in 2023.