Kevin Nash Criticizes AEWs House Show Model, Thinks Talent Take Too Many High Risks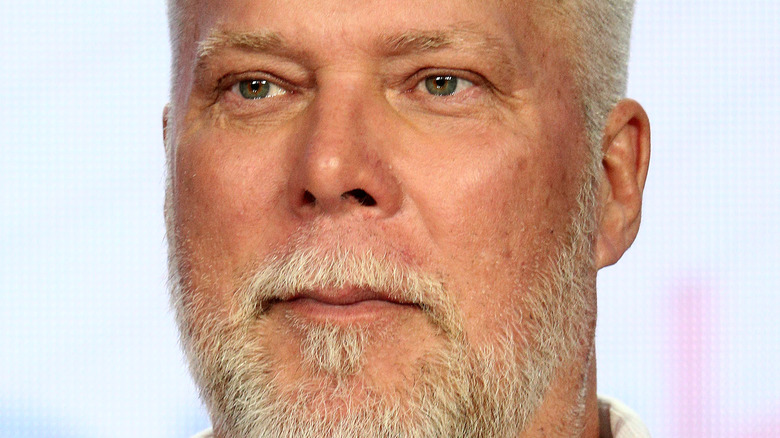 Frederick M. Brown/Getty Images
Kevin Nash would like to see AEW take advantage of house shows, primarily as a way to give their greener performers more ring time. Speaking on "Kliq This," he pointed to former AEW TBS Champion Jade Cargill. After defeating Taya Valkyrie Sunday night at Double or Nothing, her record rose to 60-0. While that's all well and good, Nash believes AEW isn't doing the best job of helping Cargill improve inside the ring.
"Biggest problem AEW has is they don't run house shows, and their talent doesn't get enough ring time," he declared. "Like that Jade Cargill...She's got an amazing look. But if it was my company and she was my prospect, I would have her twice a week as part of her deal somewhere at a Gracie jiu-jitsu place learning how to be a f***ing legitimate...then that way there, she's just a machine."
Cargill's undefeated streak and title reign came to an abrupt halt Sunday, however, when after defeating Valkyrie she was challenged and beaten by the returning Kris Statlander. That notwithstanding, Nash believes she could be seen as or become AEW's Brock Lesnar in a way. But until they give her more support behind the scenes, he doesn't really see her improving. "She's not improving," he added. "Her offense isn't improving, her punches aren't improving because she doesn't get enough ring time. So what you have to do is you have to expand her horizons and make her even more formidable."
That said, Cargill does have time on her side. Not only is she just 30 years old, but there isn't a whole lot of mileage on her either as her professional wrestling debut came in November 2020. Yet of all her singles matches so far, only a small handful have even crossed the 10-minute threshold, with many not even registering five minutes.
Their Style Is So Reckless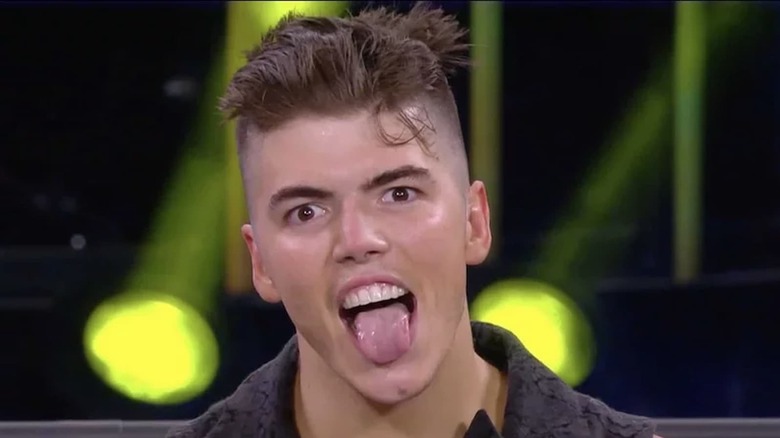 AEW
One point of contention Nash raises about their current house show model is that it doesn't allow for a lot of talent to improve. When looking at the advertisements for them, you'll notice just about everyone they can possibly cram is on the poster. "The whole thing is each one of these people are gonna go to one show," he continued. "And they'll get a house show in, hopefully with the person that they're gonna work TV against so they can get a run through. It is what it is."
With their model as is, AEW House Shows aren't too regular of a thing. But if they're not going to help their talent improve in-ring through events like that, he'd like to see them set up a training facility with multiple rings in order to do so. Even if it means just rotating certain wrestlers in and out. Until then, he believes some will just continue to struggle due to a lack of ring work. But, there is one more thing he'd like to see the promotion cut back on.
In addition to their house show model, Nash doesn't particularly care for AEW's risk-taking style. And in the long run, he believes that it'll come back to haunt a lot of the wrestlers. "And that also increases the chance of f***ing — because their style is so, I'll just use the term reckless," he added. He singled out Sammy Guevara specifically, wondering aloud "How many times can he do a 55 Gainer and hit a guy perfectly going through a table or a ladder before he f***ing misses?"
If you use any quotes from this article, please credit "Kliq This" with a h/t to Wrestling Inc. for the transcription.