Ronda Rousey Calls Women's Division 'Dismally Shallow' After WWE Raw Tag Title Win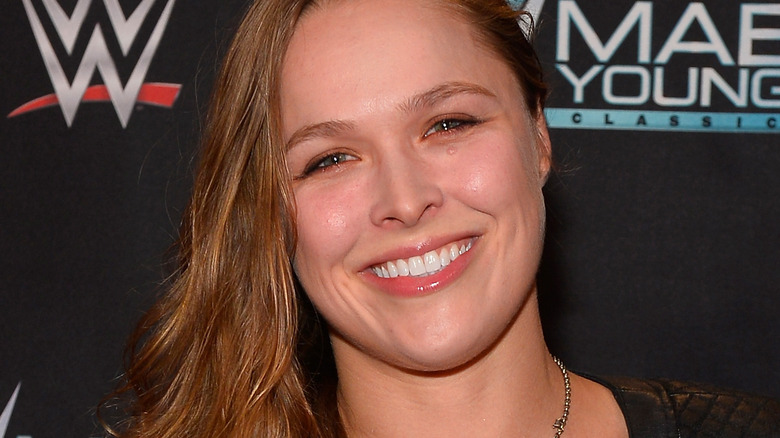 Bryan Steffy/Getty Images
The Memorial Day edition of "WWE Raw" featured the crowning of new WWE Women's Tag Team Champions. Ronda Rousey and Shayna Baszler outlasted three other duos to capture their first tag championship together, and it seems "The Baddest Woman on the Planet" is ready to be a fighting champion. During a post-show interview with The New York Post, however, Rousey challenged WWE to step it up when it comes to the depth of the women's division.
"Well, the lack of competition is really the problem," Rousey said. "I mean, we want to be the most active champions out there. I want to be able to defend this title every week and even twice a week on both 'SmackDown' and 'Raw.' But with how dismally shallow the women's division is right now, there's not enough women around here to keep us busy for a month. And so that's the biggest challenge that we have is to get this company to actually care and invest into this tag division."
Rousey said that during her hiatus between April 2019 and January 2022, WWE's women's division was "stripped clean," seemingly referring to the mass budget cuts that happened during the pandemic. Because of that, they're trying to make do with what they have, even if the tag team division has less than 10 people.
While it's true that WWE has been rebuilding the women's division over the last year since Triple H took over as Chief Content Officer, there's no denying that they've still been dealt some blows in that time as well. Most recently, former title holder Liv Morgan suffered a shoulder injury in the same "SmackDown" match that also saw Dakota Kai reportedly injure her knee as well.