Mickie James To Be Honored By The Cauliflower Alley Club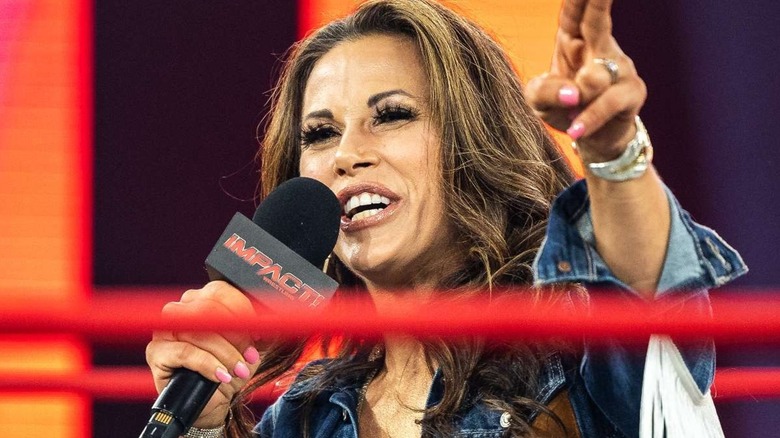 Impact Wrestling
After a strong start to 2023, Mickie James has spent much of the latter of spring on the sidelines; an injury forced her to vacate the Impact Knockouts Championship back in April. And while it's still unclear as to when James might be ready to return to the ring, she at least has a prestigious honor to look forward to later this summer.
Earlier today, the Cauliflower Alley Club announced that James would be honored with the 2023 Women's Wrestling Award. James is the 23rd woman to be honored, joining the likes of Jazz, Molly Holly, Awesome Kong, Cheerleader Melissa, Beth Phoenix, Gail Kim, and Jacqueline Moore. She'll receive the award at the end of August when the Cauliflower Alley Club holds its next set of reunion dinners.
James has certainly earned such recognition over the course of her nearly 24-year career. Between WWE and Impact Wrestling, James is an 11-time women's world champion, having won the WWE Women's Championship and Knockouts Championship five times each — and the WWE Divas Championship once. 
However, arguably the biggest accomplishment of James' wrestling career was spearheading the all-women's wrestling event — NWA EmPowerrrr – in 2021. While she didn't wrestle on the card, James headed production of the show, with assistance from women's wrestling legends Jazz, Kim, LuFisto, and Madusa.